Liberia angered by Caf decisions
Last updated on .From the section Football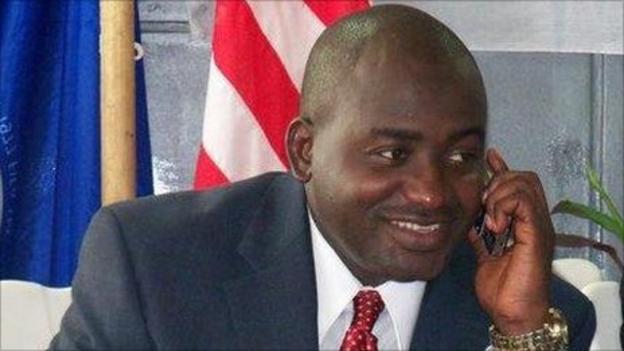 The Liberia Football Association (LFA) has reacted angrily to decisions taken by the Confederation of African Football's (Caf) executive committee.
In a press release the LFA also expressed its anger at changes to the West African Football Union (Wafu).
Caf has decided that Wafu should now be split into two separate zones.
In the statement from the LFA the association's president Musa Bility gave his backing to Qatar's Mohamed Bin Hammam, the only person standing against Blatter in the Fifa presidential elections.
"My decision, along with Nigeria, Ghana and others to support the candidacy of [Mohamed] Bin Hammam remains unwavering in spite of the Caf decision," he said.
"Caf does not have votes of its own rather the votes of its member associations such as Liberia.
"Blatter has had his reasonable share of power at Fifa, having served for 17 years as secretary general and then president since 1998.
"Besides, Bin Hammam offers a better platform than Blatter as far as football development in Liberia is concerned."
Fifa's 208 member associations will vote to elect a president on 1 June at Fifa headquarters in Zurich, Switzerland.
Bility feels that the changes to Wafu are aimed at weakening the organisation that he felt was "growing in influence and stature and that they will rather kill regional football in West Africa rather than enhancing it."
Caf on the other hand claim the move was being made "considering the organizational issues that face Wafu" and that the region would be divided into two.