Hayatou and Anouma backed by Caf over bribery claims
Last updated on .From the section Football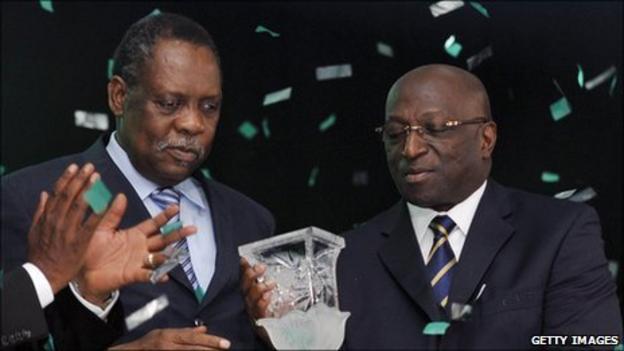 The Confederation of African Football has condemned what it called "unfounded accusations" made against its president Issa Hayatou and his fellow Fifa executive committee member Jacques Anouma.
A parliamentary enquiry heard claims they took money in return for backing Qatar to host the 2022 World Cup.
Both men had already rejected the allegations.
The Caf executive committee has given them its "full support and solidarity".
Caf said the submission to the parliamentary committee, presented by Britain's Sunday Times newspaper, was "irresponsible" and made "without proof".
It said members of the Caf Executive Committee, which was meeting in the Egyptian capital Cairo, had "rejected vigorously" the allegations.