Dean Saunders praises Wrexham players' efforts
Last updated on .From the section Football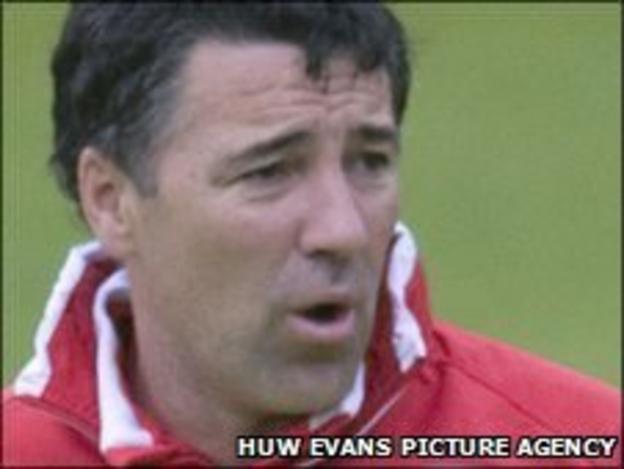 Wrexham boss Dean Saunders says his club can be proud of their achievements despite their failure to secure promotion to the Football League.
The Dragons' hopes were dashed after they lost 5-1 over two legs against Luton in the Blue Square Bet Premier play-offs.
"It's been a successful season for everyone," said Saunders.
The club is for sale, and the future looks uncertain as businesswoman Stephanie Booth no longer wants to buy.
Speaking before Booth's announcement, Saunders admiited he was in the dark as to the ownership of the club.
"I don't know what's going on to be honest with you," Saunders told BBC Wales.
"It's a strange situation because the club's being sold and I've got probably 13 players I've got to speak to [who] want to know what's going on next season.
"I can't say anything to them [as] I don't know what's happening myself. I don't know what the budget is, I don't know who owns the club and I don't know what to say to them."
"Really we should have finished half way up the league. I've had some players playing this season for nothing.
"Some [are] earning £100 a week, some just getting expenses. I think the players have done brilliant."