Defender Rhoys Wiggins hints at Bournemouth future
Last updated on .From the section Football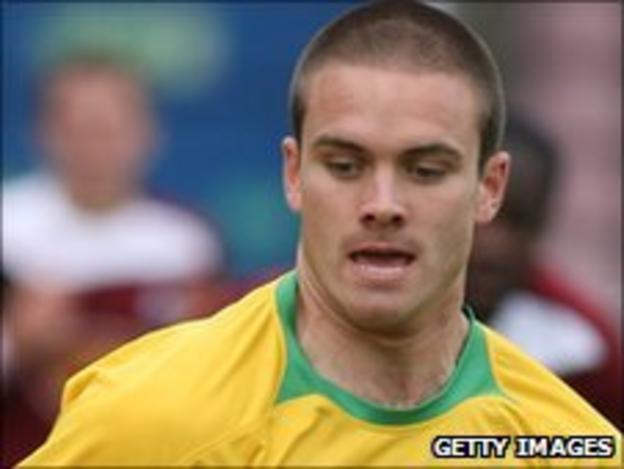 Bournemouth defender Rhoys Wiggins says his decision to stay at the club could rest on their success in the play-offs.
"If we did get into the Championship it would be a tougher decision to leave," the 23-year-old told BBC Radio Solent.
"The Championship is where I want to be. I'll go into the games full of confidence and 100% committed."
The ex-Crystal Palace defender, who has been linked with a move to Watford, added: "You've got to take those opportunities when they come about and now I've got the opportunity to do it with Bournemouth I'm fully focussed on that."
Huddersfield are unbeaten in 25 league games having not lost a match this calendar year but Wiggins says the Terriers' record will count for nothing in a two-legged play-off semi-final.
"What they've done in the season full credit to them, they've done really well but now is a totally different situation.
"Over two legs what you've done in the season doesn't really count now, it's completely fresh and you've got two games to go out and do your stuff and try and win.
"What you've done in the season gives you good confidence in both side's ability but anything can happen on the day and we're looking forward to it," Wiggins concluded.