Motherwell demand tweaks to SPL top-10 proposal
By Jim Spence
BBC Scotland
Last updated on .From the section Football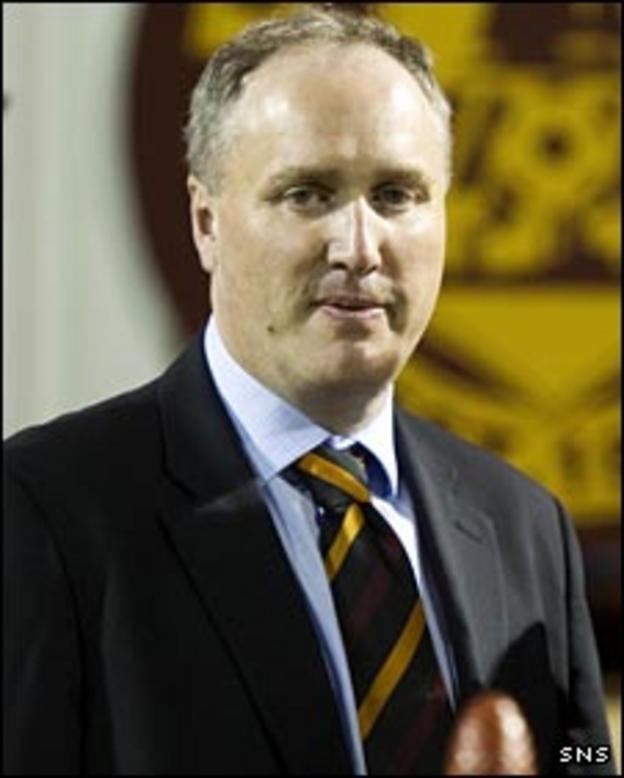 Motherwell will vote for a new 10-club Scottish Premier League - should the proposal be altered to reduce the immediate dangers to their own club.
Vice-chairman Derek Weir told BBC Scotland that his club think next season is too soon to make a change.
And Well also would prefer one rather than two SPL clubs being involved in relegation play-offs every season.
"We would not want to see an eighth-placed side having to go into a play off - that is too much," said Weir.
The SPL strategy document had targeted next season as the one where, at its conclusion, the top-flight would be reduced to 10 teams.
But Dundee United this week reiterated their opposition to reducing the number of top-flight clubs from the present 12 while stressing that they were keen on the other proposals.
Kilmarnock and Inverness Caledonian Thistle are also thought to be continuing their opposition ahead of a vote that has already been delayed from March until May because it was unlikely to achieve the necessary 11-1 majority.
And Weir says the move comes too soon for his club because current Motherwell owner John Boyle is set to hand over his shareholding to a new consortium at the end of the season.
"We see the need for change and are fully engaged in the process," said their vice-chairman.
"But we have indicated the changes to the current strategy that we would like to see, which would allow us to vote for a new league of 10.
"There are a couple of outstanding points which concern us. We are in the process of a change of ownership and the proposals to move to a new set-up for next season come too soon for us.
"If we knew how much time there was to prepare for a new set-up, we would be happier. At the moment, we don't have enough time to plan ahead given the change of ownership which we have coming.
"We also think that only the ninth and 10th-placed teams in a new 10-club league should be involved in relegation and play-offs.
"If those outstanding points can be addressed then we are supportive of the proposals."
Weir also indicated that the move to 10 clubs could be a temporary arrangement in progressing to a bigger top league in the future.
"The new set-up would allow clubs to strengthen financially and once that is achieved then we could move towards a bigger league in the future, which most of us want," he added.