Inverness also oppose 10-team SPL
Last updated on .From the section Football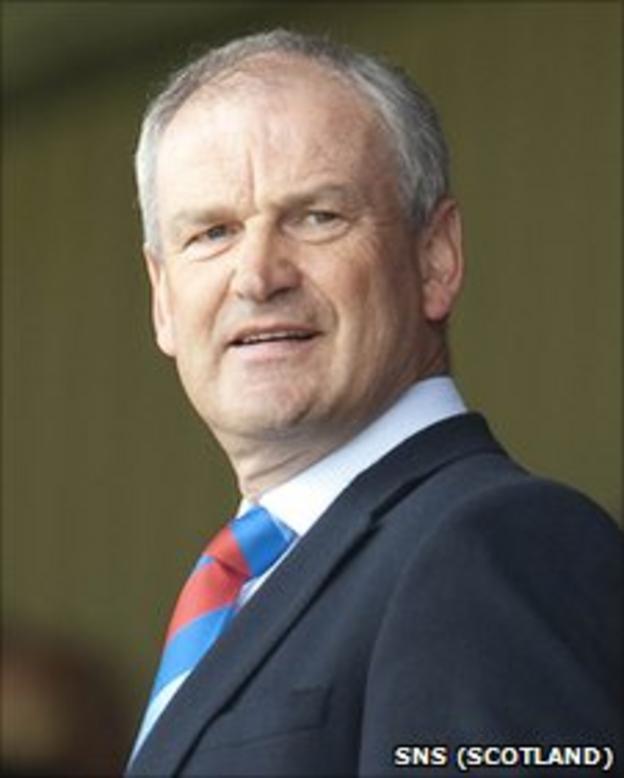 Inverness have echoed Dundee United's opposition to the Scottish Premier League's proposals for a 10-team format.
The SPL's plans now hang in the balance ahead of a vote in May, with 11 of 12 clubs needed to approve change.
"Along with Kilmarnock, as things stand there would appear to be three of us against it," Inverness chairman George Fraser told BBC Scotland.
"But if the SPL have another document at the May meeting we'll look at it."
Kilmarnock's Michael Johnson has also previously expressed doubts about reducing the size of the SPL.
Many managers have spoken in favour of an enlarged top league, but that idea was ruled out when the clubs met to discuss reconstruction for the first time in January.
There were further meetings on the topic in February and on 18 April, while a vote should be taken by the middle of May.
On Tuesday, BBC Scotland learned that the Dundee United board, headed by chairman Stephen Thompson, would not vote in favour of the smaller top tier.
Fraser added: "Having spoken to Stephen a number of times over the last few months I felt that's the way he was leaning.
"It's good to hear that's the way he's moved and we'll be supportive of that going forward as well.
"We're keen on a 14-team league but I don't think that will happen just now.
"I think we'll stick with the current 12-team set-up - probably for a couple of years, see how that goes, introduce everything else in the SPL's strategic plan and then move on from there."