Real Madrid and Barcelona: Best of enemies
By Sam Sheringham
BBC Sport
Last updated on .From the section Football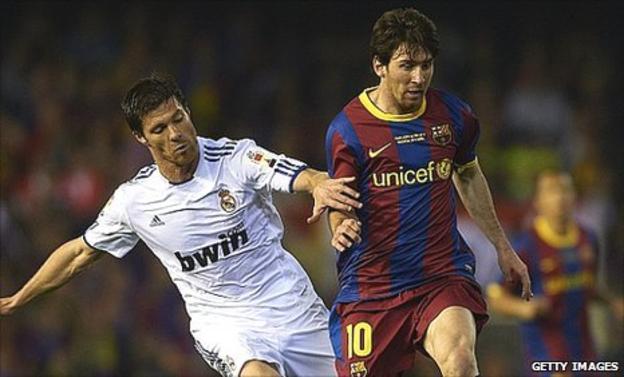 Any suggestion that Francisco Pavon may have lost his passion for Real Madrid is dispelled by his assessment of their 5-0 humbling by Barcelona in November.
"It was a freak result," declares the former Real defender. "I don't think it reflected the difference between the sides at all."
When I called him to talk about Wednesday's Champions League semi-final first-leg tie between the arch rivals at the Bernabeu, I half expected a hint of bitterness towards the club where he made his name.
After all, Pavon was held up as a symbol of the team in the early 2000s, when president Florentino Perez coined the phrase "Zidanes and Pavons" to explain his transfer policy of blending "galacticos" like the France World Cup winner with products from the club's youth academy, such as Pavon.
Playing alongside Zidane, the Brazilian Ronaldo and Luis Figo, Pavon helped Real win the Champions League in 2002 and the Spanish League in 2003, before being pushed to the margins by Fabio Capello in 2006 and released by the club the following year.
After a three-season spell with Real Zaragoza, he now plies his trade at Arles-Avignon, a tiny southern French side who have been relegated from Ligue 1 this season a record seven matches before the end of the campaign.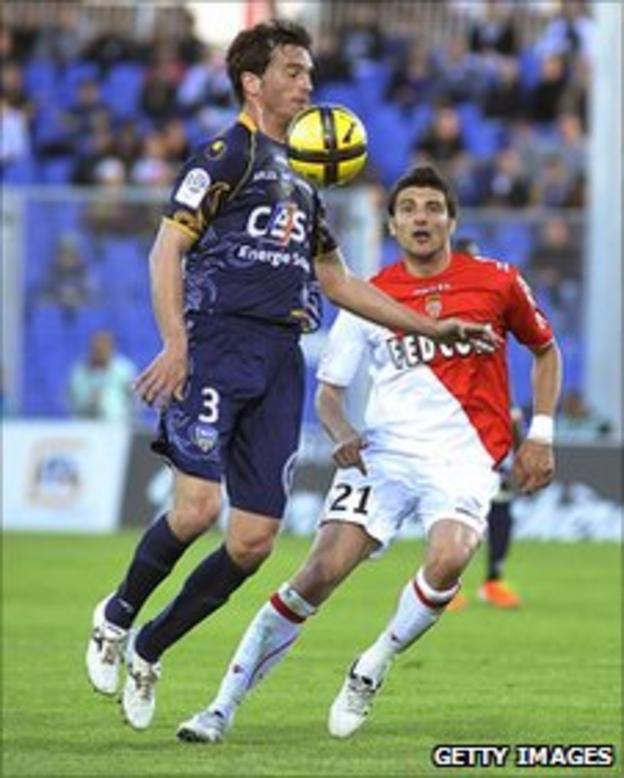 But despite the nosedive in career terms, Pavon - still only 31 - comes across as a contented individual, an unashamedly one-eyed Real supporter who is more than happy to dine out on the proud memories of his days in the famous white shirt.
"From the moment I could think for myself I have always been Real Madrid through and through," he says. "I was lucky enough to play there and the club is part of me.
"I have some great memories from my time there and all the trophies we won. In my last year, with Capello, I hardly played a game so that was a shame. I would have liked to have played more but that depends on the coach - some have more faith in you than others."
Like every passionate Real fan, Pavon is eagerly anticipating the latest instalment of what has become a baseball-style "world series" between Real Madrid and Barcelona.
After a 1-1 draw in the league on 16 April, Real beat the Catalans 1-0 in the Copa del Rey final four days later, seizing the initiative going into the first of the two Champions League matches.
It's a dramatic turnaround since that 5-0 humiliation at the Camp Nou in November, when, despite Pavon's claims to the contrary, Real were categorically outplayed by a Lionel Messi-inspired Barca.
Pavon, who played against Barcelona in their last Champions League meeting in the 2002 semi-finals, attributes the transformation to Real manager Jose Mourinho.
"Mourinho has revived the winning spirit of Real Madrid," he comments. "It is not normal for Madrid not to be winning. They have not been doing things right for the last few years but Mourinho has got them fighting for trophies again, among the four best teams in Europe.
"I still have friends at the club, like Iker Casillas and Sergio Ramos, who I played with during my time there. They are all delighted with the manager because he is very direct. He tells them what he likes and what he doesn't like to their face. He doesn't tell you one thing while he is thinking something else. Every player wants a coach like that."
Having experienced the fervour of El Clasico many times as a player, Pavon is well aware of the international interest in a game which routinely features the greatest players on the planet.
Nonetheless, he is wary of getting carried away by the political symbolism of a fixture often billed as a hate-fuelled battle between Catalan separatists and the centralising force of Madrid.
Pavon says fans should realise that the rivalry is beneficial to both clubs.
"For me, they are the two best teams in the world, for their quality, their history and many things besides," he states.
"It's a rivalry that should be as healthy as possible and I would like the fans to see it that way because they have the fortune to see two amazing teams, with great players. The truth is we are lucky enough in Spain to see them.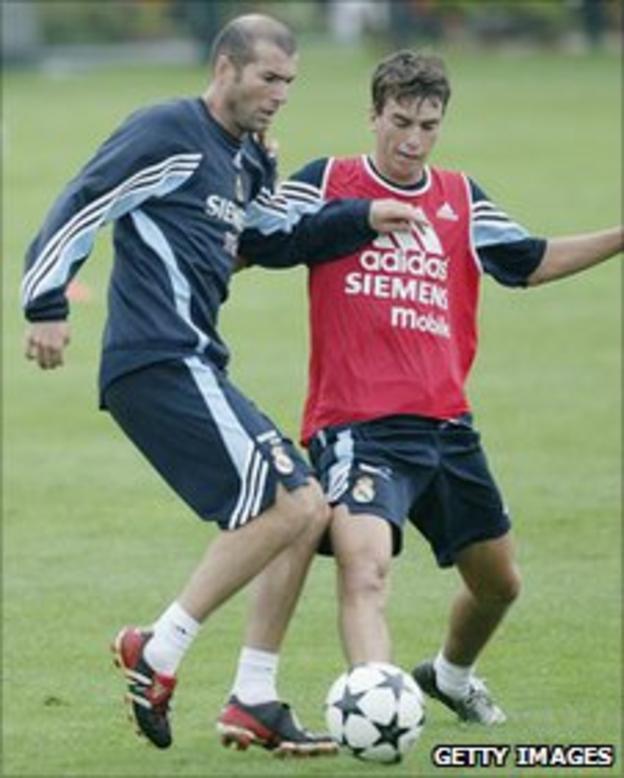 "I don't think there should be any hatred there. Real Madrid would not be Real Madrid if Barcelona didn't exist and vice versa. They drive each other to new levels."
One of the most interesting aspects of the contest is the contrast between a Real side which has been put together at vast expense from all corners of the globe and a Barca team drawn largely from a gifted generation of players who came through the club's academy.
With goalkeeper Casillas the only Real regular to have been nurtured at the club, it is all a far cry from the "Zidanes and Pavons" ethos and suggests there is something awry in the production line at the Bernabeu.
Pavon, who came through the academy soon after Raul, Casillas and Guti, believes the shortage of home-grown talent in the Madrid line-up is a logical consequence of their desperation to end Barca's era of domination in domestic and European football.
"Real Madrid need to win something and it is always harder to put faith in the academy because you don't have that margin of error," he says.
"When you are winning titles it is much easier to pluck players from the youth team and give them a chance. Barcelona are eight points clear in the league now so they have the luxury of trying out players for the future.
"The most important thing in a team is that everybody is fighting for the same cause for the manager.
"I think all the Madrid players, wherever they are from, are focused on winning things for the club.
"In football, nationalities don't exist. It is all about playing on the field and the best team wins. When you are on the football field, it is the same here, or in China, or anywhere."
After 15 minutes chatting to Pavon, his staunch defence of Real's recruitment policy comes as no surprise. It is clear that getting him to criticise anything about his former club would be about as easy as getting the ball off Barca midfielder Andres Iniesta.
As for what the future holds, Pavon says he is likely to be leaving Arles in the summer because he wants to see out his playing days in one of Europe's top leagues.
Wherever he ends up, though, it is a safe bet he will be following every twist in the fortunes of his beloved hometown team.