Boss Greg Abbott seeks Carlisle United squad depth
Last updated on .From the section Football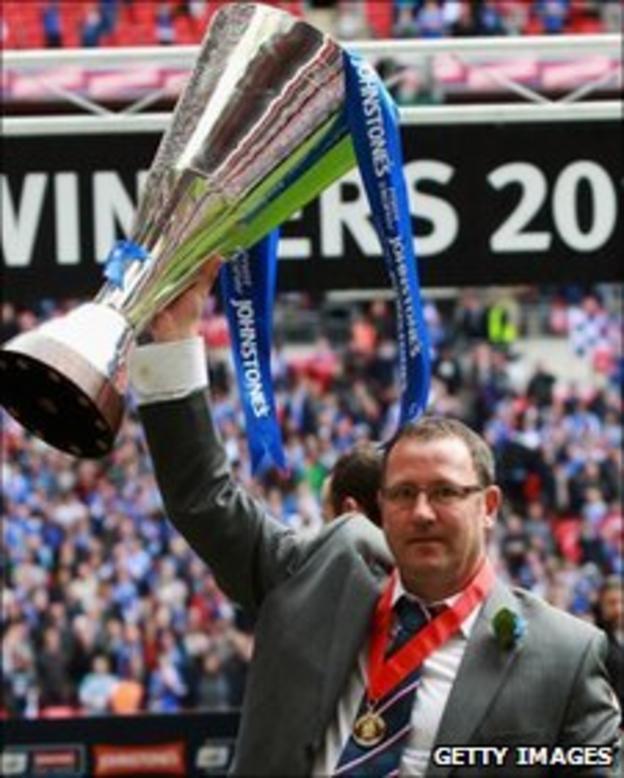 Carlisle United manager Greg Abbott says he needs to add depth to his squad if they are to progress in League One next season.
The Cumbrians are on course to end the campaign in the top half, an improvement on last term's 14th place, but still short of the play-off zone.
"The squad needs a bit more quality and depth," Abbott told BBC Radio Cumbria.
"We need a couple of experienced players to add to the young ones who are doing really well."
Abbott added: "The balance would be better, we're more even, we can't have too many old players or young players but I don't think we're a million miles away with that."
Last summer's recruitment had a positive impact on the Cumbrians' squad, with James Berrett, Craig Curran and Francois Zoko established as first-team regulars at Brunton Park.
However Abbott has remained cautious about repeating that feat come the end of the season.
"Bringing in new players isn't easy," Abbott said.
"There are people on a list long-term, there's new targets all the time, players you didn't know were available, that become available.
"What we're trying to do is - within our price range - to get the best options out there that are available.
"That's something that can change day-by-day, but we certainly have some hard and fast ideas of what we want to do."