Martin Allen vows to restore confidence at Notts County
Last updated on .From the section Football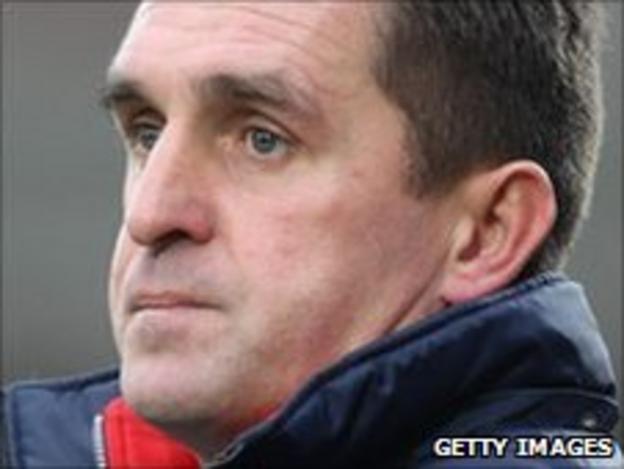 Notts County manager Martin Allen says it is vital he continues to restore confidence at the club if they are to avoid relegation from League One.
Allen told BBC Radio Nottingham: "When people are having a tough time I'm not going to criticise them.
"They're hungry and determined. They quite clearly needed some help. We have to look after them, encourage them, support them and back them."
The Magpies are now two points above the bottom four with four games remaining.
Allen added: "It may sound a bit silly but they all turn up for training on time, they all put everything into their work every day. None of them have been skiving off with training.
"That is a big three points. What spirit, determination, unity and resilience - all the words you could think of were rolled into that performance.
"You could see what it meant to everybody and I am very proud of them.
"In just over a week that's three good performances - OK there have been two defeats but it's three good performances."
Meanwhile Allen has confirmed that former Mansfield Town player and Lincoln City manager John Schofield has joined the coaching staff at Meadow Lane.