Sunderland striker Campbell to miss rest of season
Last updated on .From the section Football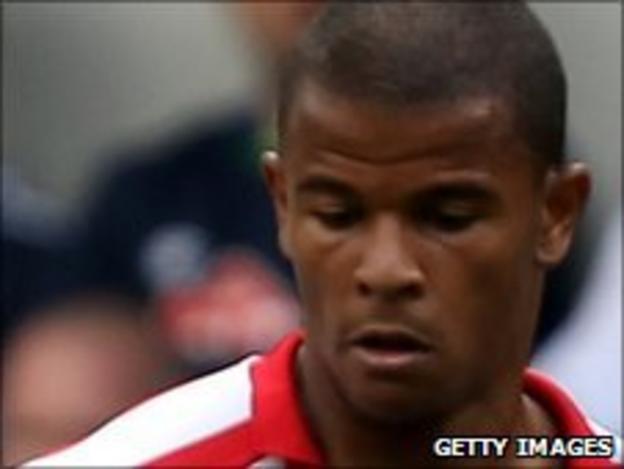 Sunderland striker Fraizer Campbell is likely to miss the rest of the season because of an exploratory operation on his injured knee.
"We hope when the surgeon does go in, there is no real structural damage," boss Steve Bruce told BBC Newcastle.
"I can't see him playing again this season which is an almighty loss."
Bruce added: "At the time when he was injured, Fraizer Campbell was playing as well as any of any one of our strikers, and we're all devastated like he is."
Campbell has not made a first-team appearance for the Black Cats since he was injured in the 1-0 win against Manchester City in August.
The former Manchester United striker is one of several first-team players on the injured list at the Stadium of Light this season, with John Mensah and Anton Ferdinand among those sidelined.
"I'm fed up of talking about injuries, we'll pick what we want to pick, and I'll pick from who I think is the fittest out of what we've got, because I seem like a long playing record," Bruce continued.
"We've been badly disrupted about it, and it's no better this week, I can't tell you who's fit right now, but we'll know more tomorrow.
"Are we unlucky? Certainly with Fraizer Campbell, he's twisted his knee and ruptured his cruciate ligament, Michael Turner crashes against a post, nothing we can do about that.
"We've still got 11 players who need to produce a performance on Saturday [against Birmingham] and let's hope we can do that."