Poole Town move to Bearwood Park approved
Last updated on .From the section Football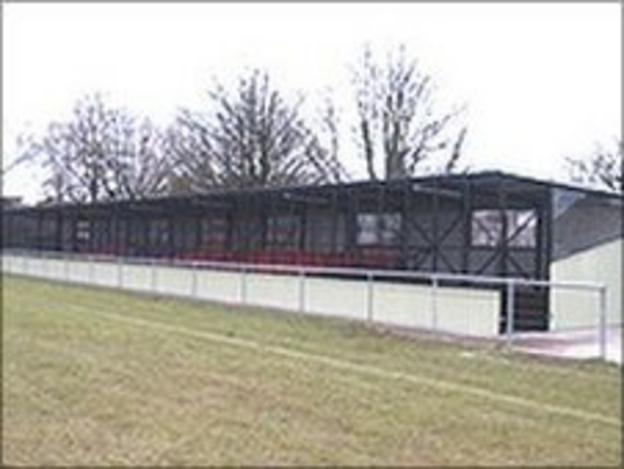 Poole Town's 17-year search for a new home is over after the Borough of Poole council granted the club permission to build a new stadium at Bearwood Park.
Poole have been denied promotion to the Zamaretto League South & West for the last two years because the facilities at the Tatnam Ground were unsuitable.
Chairman Clive Robbins told BBC Radio Solent: "We're delighted, words can't describe how pleased we are."
Poole will remain at Tatnam until the new £2m stadium is built.
The Tatnam Ground recently passed a ground inspection from the Football Association after Poole spent around £25,000 on improving facilities.
"We do have a plan for the new stadium that has to be costed and that won't be easy in the current economic climate, but we've overcome worse obstacles in the past," added Robbins.
The move puts an end to years of disappointment for Town that includes a move to Branksome Rec being rejected by the planning board in December 2009, despite backing from the council and local community.
The club also made several failed attempts to ground share with Wimborne Town, Hamworthy United and Bournemouth.
"We took the club from bankruptcy in 1991, so to see it now, it's a vibrant club, successful on and off the field and we feel we can overcome these obstacles," said Robbins.
"But there are a lot of them make no mistake, this is just the first tentative step towards the rehabilitation of Poole Town in a decent ground in the borough."