Joe Lewis blocking out Peterborough United criticism
Last updated on .From the section Football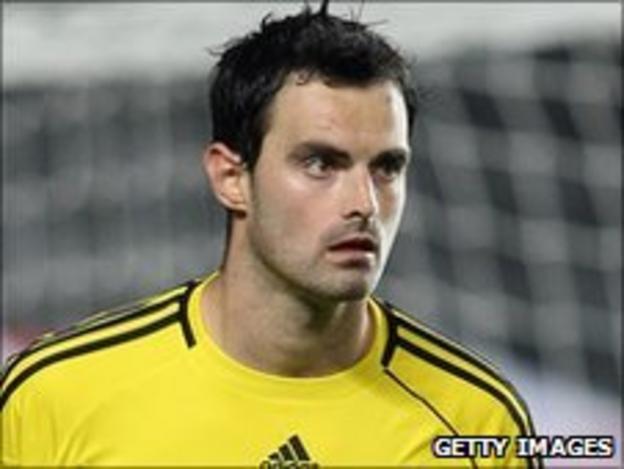 Peterborough United goalkeeper Joe Lewis says the only opinion he pays attention to is that of his manager.
"People can say what they like from the stands but if the manager's backing me that's what gives me confidence," Lewis told BBC Radio Cambridgeshire.
"When the manager feels I'm not doing the job properly and he drops me that's when I'll start to worry."
The former England Under-21 shot stopper endured a backlash from some of his own fans after a couple of errors cost his side dearly in the 3-3 draw with Bournemouth on 1 April.
But he recovered to keep a clean sheet in a win against Dagenham and then saved a penalty in Saturday's 1-1 draw at Huddersfield.
"I don't generally read the papers or listen to the press, people have their own opinions," he added.
"A goalkeeper that doesn't make mistakes just doesn't happen, but when you make them you come in for criticism just like everybody else.
"It was nice to make the penalty save but I didn't take any greater pleasure out of it because it was proving anybody wrong.
"Unfortunately it didn't win us the game but from a personal point of view it's given me a boost."