Phil Bardsley angry at Sunderland run
Last updated on .From the section Football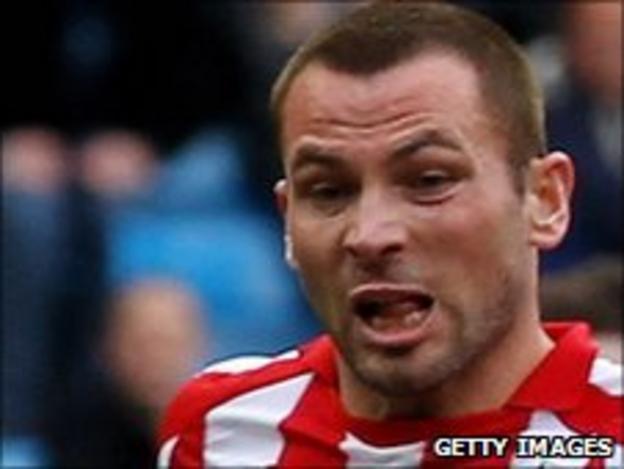 Sunderland defender Phil Bardsley has warned his team-mates they must improve if they are to overcome their Premier League winless streak.
Saturday's 3-2 home defeat by West Bromwich Albion extended the run to eight games, seven of which were defeats for the Black Cats.
"It's time some of the players stood up to be men, we're all in it together," Bardsley told BBC Newcastle.
"It's not like golf or boxing, it's a team game, and time we came together."
Bardsley added: "This last six games of the season we've got to give it a right go."
The slump in form has pushed the Black Cats out of the race for a possible European place, and into the scramble to avoid relegation.
Bruce's side were sixth after their last win at Blackpool in January, but now just seven points separate them from Wigan at the foot of the table.
Despite this, the Scotland defender is confident they have enough quality to retain their Premier League status.
"We're not worried, but it's a situation where we have to get points on the board.
"We've got six games left, we've got a few home games, we've had a fantastic season, apart from the last six or seven games."
The Black Cats have won only once since the departure of top-scorer Darren Bent to Aston Villa.