Plymouth Argyle receive third wages loan from PFA
Last updated on .From the section Football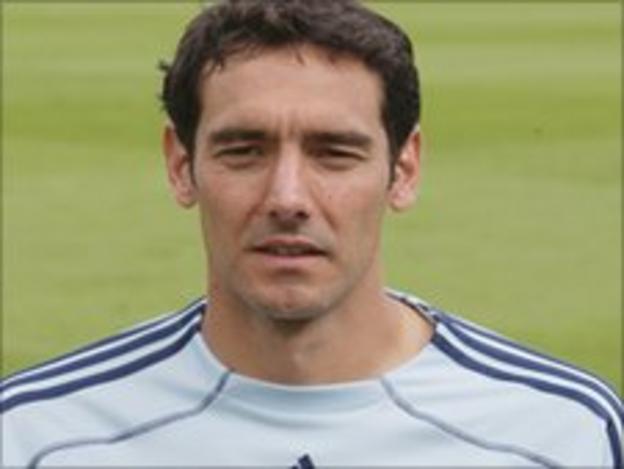 Plymouth Argyle captain Romain Larrieu has revealed that the Professional Footballers' Association has helped with players' wages for a third time.
Argyle's squad have not been paid by the administration-hit club since December and are relying instead on loans from the PFA.
Larrieu told the club's website: "We will sign another deferral for April.
"We've been asked to do it and that's the only way forward for us and for the club, so we are going to do that."
The goalkeeper added: "The PFA is, at the minute, stepping in to help us out.
"It's not ideal but we have got our heads around it. There's no point moaning about it because it's been so long it doesn't really matter. All we can do is play football - and try to keep the club going.
"Hopefully this situation will be resolved soon. It's not fair on the people who work for this club - for the players or those in the office."
Plymouth Argyle are currently bottom of League One, having been deducted 10 points in February after revealing their intention to go into administration.
They entered admininistration last month and have since asked playing and non-playing staff to defer their salaries for March and April.