Boss Smith slams Rangers defending in loss to United
Last updated on .From the section Football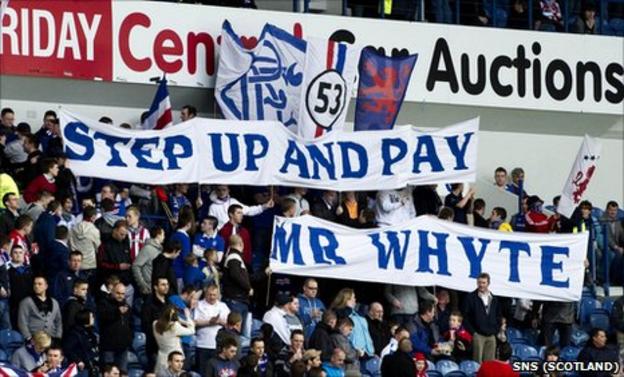 Rangers manager Walter Smith rounded on his team's defensive failings following the 3-2 defeat to Dundee United.
Having twice led, the Ibrox side were eventually beaten 3-2 and missed the chance to move top of the Scottish Premier League.
"I don't think that matters on its own," said Smith. "What matters is that we lost a match that we shouldn't have lost. That's the biggest thing.
"We're very disappointed with the way we lost the goals."
The defeat at Ibrox came at the end of a week dominated by off-field headlines for Rangers.
The Govan club is subject to an ongoing takeover bid by businessman Craig Whyte while awaiting the outcome of an enquiry into tax dealings.
But foremost in Smith's thoughts was the way his team lost from a winning position.
"We managed to get ourselves in front on two occasions, got caught and pegged back and then Dundee United got their winner," said Smith.
"Credit to them for that aspect of it but, from our point of view, we're really disappointed to have lost a goal in the last minute of the first half and in the last minute of the game, goals that a team of our experience shouldn't be losing.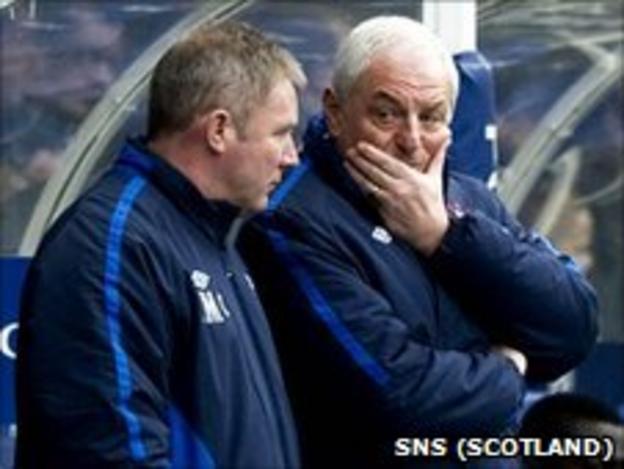 "The goals were all preventable. Considering the experience our team has, it's a difficult thing to understand. It's a really disappointing day for us."
Smith's men remain two points behind leaders Celtic with both sides now having played the same number of games.
"We've got 10 games left to go, 11 including today's," added Smith.
"You're not going to go 11 games without losing. I don't think any team's done that this season so far.
"Our challenge is to make sure is that we don't lose another goal but if we defend in the manner that we did then there'll be no guarantee of that anyway.
"It wasn't a game where overall you could say we played badly; we just didn't defend in the proper manner at very important times of the game."