Wales deputy Verheijen's Twitter outburst over Bale
Last updated on .From the section Football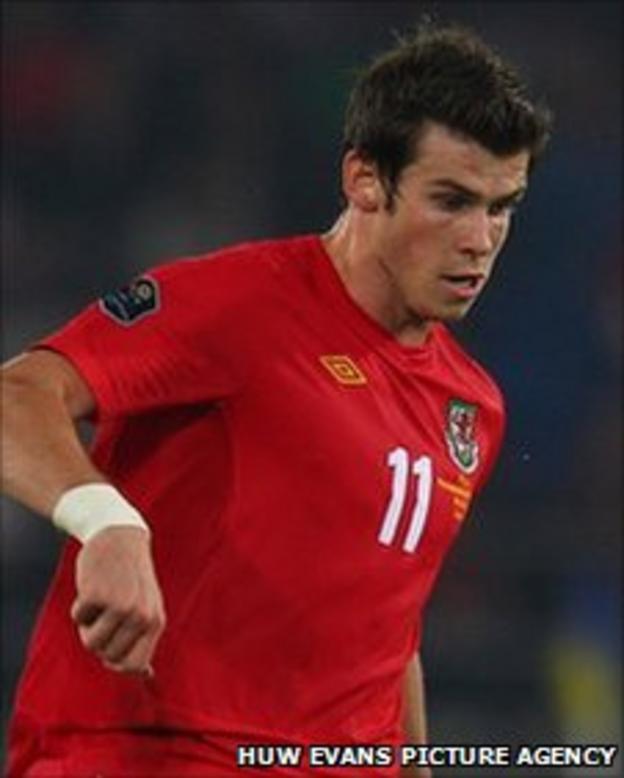 Wales manager Gary Speed says posts on Twitter by assistant Raymond Verheijen about winger Gareth Bale's hamstring injury caused an "unnecessary problem".
Verheijen has complained on Twitter of "incompetent amateurs" which was interpreted as accusing Bale's club, Tottenham Hotspur, of returning the player from injury too soon.
But Verheijen later claimed the media were the target of his criticism.
Speed says the matter has been "nipped in the bud" everyone can move on.
"In no way did it refer to Tottenham," said Speed. "I can understand how it might be portrayed the way it was but I think.
"The fact that it was reported that Gareth pulled his hamstring in training yesterday when he didn't train yesterday was the incompetent bit.
"It's caused an unnecessary problem but we have talked about it and we've nipped it in the bud so we can all move on now."
Spurs say they have spoken to Verjeijen and are assured he did not mean them.
Verheijen's first tweet on the matter appeared at about 0800 GMT on Thursday, stating: "This morning there there will be an official statement by [Wales manager] Gary Speed about the situation with Gareth Bale. The incompetent amateurs struck again!"
This was followed shortly afterwards by: "Funny to read about Gareth Bale injuring his hamstring in training yesterday.... as he did not train at all yesterday."
A few hours later, Verjeijen posted: "Just spoken with people of Spurs as they thought 'incompetent amateurs' had something to do with them. Promised them to put it on Twitter."
He then went on to blame the media, saying the breaking news about Bale's injury had made the Football Association of Wales look like a "bunch of amateurs" and the "incompetent amateurs" are the people who put in the news that Gareth Bale got injured in training with Wales while he did not train at all."
He then said those who had incorrectly reported that Wales were angry with Spurs should apologise.