Doping is 'the biggest threat' to Olympics, says Alisher Usmanov
Last updated on .From the section Fencing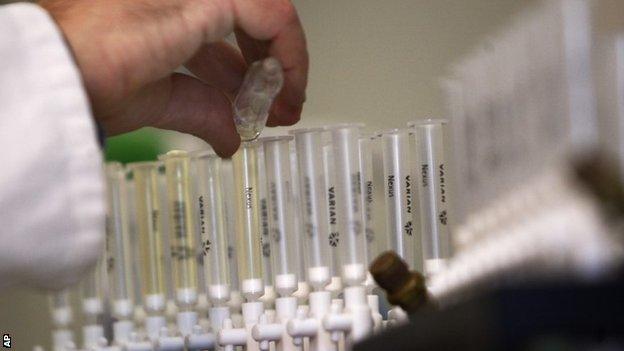 Doping poses the biggest threat to the Olympic movement, world fencing president Alisher Usmanov has warned.
The Russian billionaire and influential Arsenal shareholder, one of the world's richest men, heads up the International Fencing Federation, which is celebrating its centenary in Paris.
As well as wanting to "close the door" on doping, Usmanov said fencing had to move with the times and increase its television appeal in order to sit well with other Olympic sports.
In an interview with BBC Sport, Usmanov set out the challenges facing the International Olympic Committee as it starts a new era under president Thomas Bach, who won a fencing gold medal for West Germany in 1976.
Usmanov said: "Like everything in life, you have problems but we have many, many reasons to be confident about our future. The Olympic movement has a long history and this gives us confidence.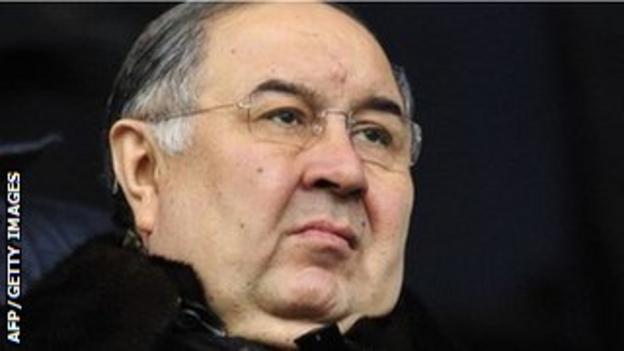 "If you ask me my personal opinion, the most important thing is to close the door on any doping. Number one is the health of young people.
"Second is to find harmony between new sports which keeping traditional sports which are so closely related to the Olympic Game. We have a big problem in keeping this balance."
Usmanov, who is close to Russian President Vladimir Putin, said the hosting of the Sochi Winter Olympics next February and the football World Cup in 2018 gave his country the chance to showcase itself to the world and to develop its sporting culture.
He added that Russia would be able to handle the attention despite recent concerns over new anti-gay legislation.
Usmanov added: "The Russian federation attaches great importance to the development of sport. It's a problem and a challenge but also a solution to help promote the nation.
"We feel quite comfortable with international attention. We are part of Europe but we are also part of Asia.
"We are arranging these Olympics and I have the strong belief that these games will be brilliantly arranged and carried out as the games were in London in 2012."
On the future of his own sport, Usmanov said fencing had to move with the times to attract new followers.
"We need to increase the visibility of our sport," he said. "To try and give an acceptable product for the internet and tv and to allow spectators to get involved in the emotion of the sport."