Olympic hopeful Kempe boosted by Cornwall move
Last updated on .From the section Fencing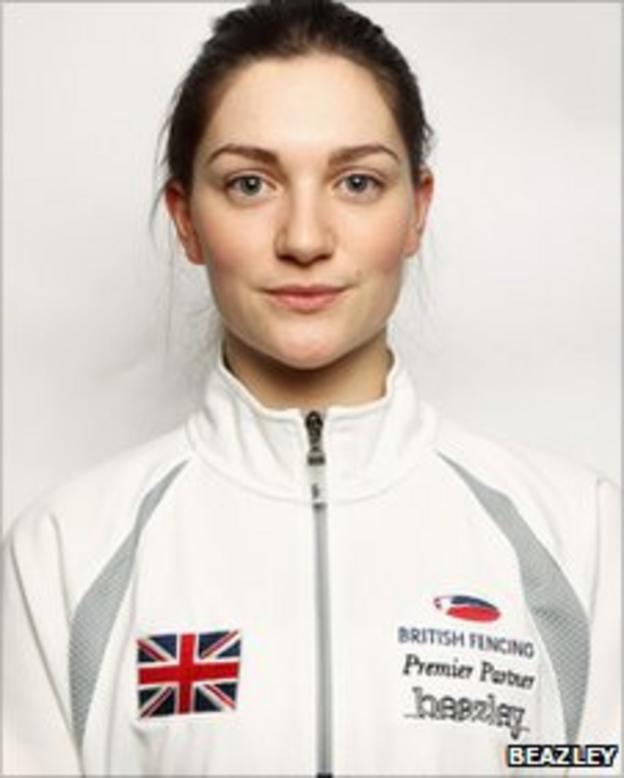 Olympic hopeful Katherine Kempe believes her move to Cornwall from the South East will greatly improve her chances of qualifying for London 2012.
"Truro is one of the best centres in the country," she told BBC Cornwall.
"It's one of the few places that has a purpose built 'Salle' which is what we call a fencing room so it's pretty up there nationally."
Kempe added: "The dynamic changed at my club so I was needing to look for somewhere else to train, and Cornwall really jumped out.
"The club is very good and for me it was a very clear option although it was quite a long way to move, but I'm really glad I've done it."
Truro won the British Fencing Club of the Year award in 2009 after a public vote.
The club has four full time community coaches and has members competing at all levels from beginner to elite.
Having come third in the British Championships in 2008, Kempe is well placed to secure a berth at next year's London Games, although she acknowledges a lot of hard work lies ahead.
She said: "At the moment we have just started our qualification process (for London 2012) so it's basically a year of competitions - World Championships and Europeans, four Grand Prix's and four World Cups.
"You take your results from all of these together and it's done on points, so the better you do the more points you get and the more likely you are to get selected.
"Although it sounds like quite a mundane process, actually going through the motions of it is quite exciting and we can't be sure now."
Also on Kempe's list of recent achievements is victory at the 2008 Ghent Flemish Open, alongside podium finishes at the 2008 Welsh Open (second) and 2008 Hamlet Open (third).
"Trying to get into the Olympics is like trying to get into the most elite club in the entire world," Kempe continued. "Obviously there's fairly hot competition for it as well, especially with it being a London Olympics."