British fencing secure eight places for London Olympics
Last updated on .From the section Fencing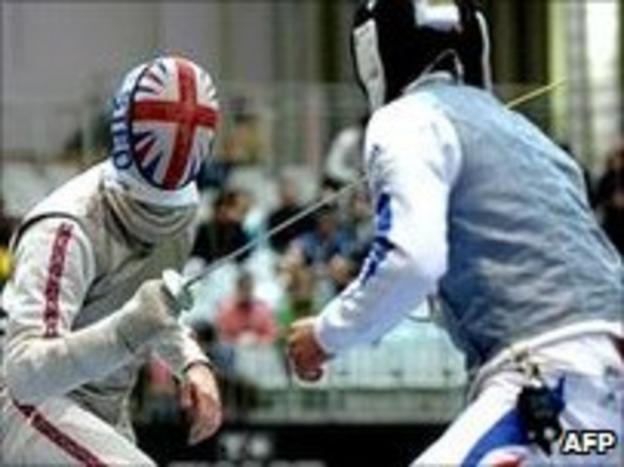 Team GB will be represented by at least eight fencers at the Olympic Games in London next year.
The British Olympic Association confirmed the places have been guaranteed via the host nation qualification route.
The eight host spots will be in addition to any fencers who achieve automatic Olympic qualification for Team GB.
The maximum number of fencers a national committee can enter is 16.
The decision was made by the Olympic qualifying standards panel and is a major boost for the sport in Britain.
BOA chief executive and Team GB chef de mission Andy Hunt said: "British fencing has demonstrated real performance progress in recent years.
"Since the last Olympic Games, where Team GB was represented by three fencers, they have won 13 World Cup medals and claimed four European Championship podium places, including Britain's first major championships team medal for 30 years with bronze in the men's foil at the 2010 European Championships.
"The host nation qualification places will give British fencers a great opportunity to demonstrate the dynamic and exciting nature of the sport and I'm sure our fencers will be inspired by the support of the home crowd in London."
British Fencing chief executive Piers Martin said: "We thank the BOA for the fantastic news that we've secured the host nation places for fencing.
"It is a great testament to all of our fencers and their support teams who have been producing results across all of the weapons over the past few years.
"With the support we get from public and private funding, the results are now coming at all levels, showing that we also have strength in depth. It is clear that our performance path is on an upward trajectory.
"We can now use this Olympic Games not only for medal success but as a platform for future Games."