British Equestrian Federation launches review into bullying & corruption claims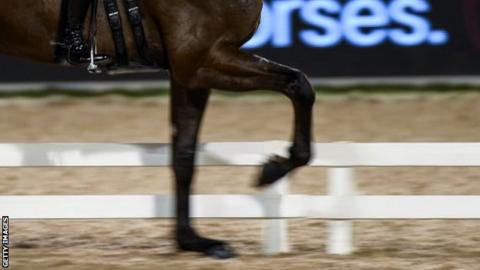 The British Equestrian Federation has launched an independent investigation into allegations of bullying, elitism and corruption in the sport.
It comes after the resignation of ex-chief executive Clare Salmon in July.
The BEF oversees 15 member bodies, including those responsible for showjumping, dressage and eventing.
It is the latest governing body to face claims over its sport's culture, after reviews at British Cycling,British Swimming and British Bobsleigh.
A statement from the BEF said the basis for the independent review would be "issues of alleged elitism, self-interest, bullying and corruption".
The investigation will also look at whether there were "fundamental relationship issues within and between the organisations involved in British equestrian sport".
In July, UK Sport told the BBC that it endorsed the BEF's independent investigation.
The review panel will report back to the BEF boards, UK Sport and Sport England in December.