Bermuda almost ready to host 2013 Island Games
Last updated on .From the section England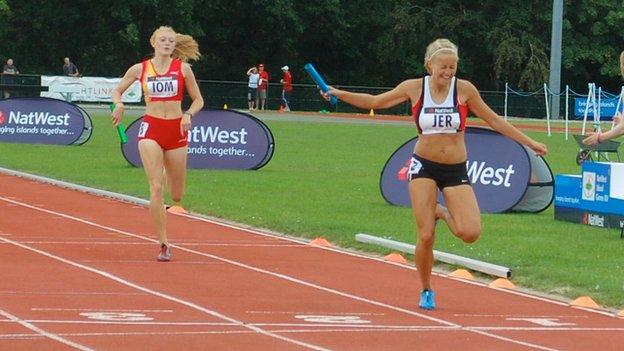 The director of the 2013 Island Games in Bermuda says preparations are almost complete for this summer's event.
Chuck Millican says all the venues are ready, with the island's newly built swimming pool set to be filled sometime this month.
More than 2,500 athletes from 25 islands will compete in the event.
"Most people have been running test events for the past three months so I'm confident that all the events will run smoothly," Millican told BBC Guernsey.
It is the first time that Bermuda has hosted the biennial event and Millican says he understands concerns about the cost of teams coming to the island.
A number of islands because of the price of flights and accommodation, but the organisers say they have done all they can to keep costs low.
"It's obviously a huge concern," Millican said. "We've tried to do our best with through charter flights and better fares through other avenues.
"In Bermuda accommodation is very expensive, but we've got into the school system and we've secured a full school to house 500 athletes.
"That will be very inexpensive, even by European standards, and will be able to supply three meals a day.
"Other teams have booked hotels. It depends which financial position they're in and where they want to fall in terms of expenses."
Organisers are also scheduling many of the outdoor events to take place either in the morning or evening in order to try to combat the heat and humidity that Bermuda has in the summer.
"It's going to be a challenge for people coming from climates that are not similar to ours," Millican said.
"The temperatures will be in the 90s and it's going to be very humid.
"To combat that we're planning a lot of outdoor events in the morning and the evenings so we stay away from the heat of the day."