Guernsey considers bid for 2023 or 2025 Island Games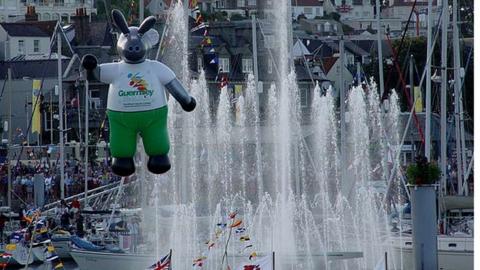 The head of Guernsey's Island Games Association, Dave Inglis, says the island should consider bidding to host the games in 2023 or 2025.
Guernsey last hosted the games in 2003 and will send a smaller team to next year's games in Bermuda due to costs.
The 2015 games will be in Jersey, in Gotland in 2017 with the Faroe Islands lined up for 2019 and Menorca in 2021.
"There's no specific plans, but naturally we would love to offer the island again," Inglis said.
"There are only a certain number of islands that can host the island games now, and we are one of them.
"It may be something that we might consider but I'm not empowered to say that we are going for it," he told BBC Guernsey.
And Inglis, who as a States Deputy sits on the Culture and Leisure Committee, says there would need to be considerable government backing for any bid to host the games.
"It needs support from the States and the will to develop any sporting venues that might need upgrading.
"I would be very keen to promote and make sure the benefits that are achieved through sporting endeavour would be there for the island to enjoy.
"It's a major commitment both in facilities and in cost, it's difficult to put a figure on it.
"Any cost that's used in developing sporting venues locally is for the benefit of the island so we clearly do get something back that becomes a legacy for us.
"But the biggest concern would be space, we're gradually losing elements every year and that's be a real challenge in how we accommodate perhaps 2,000 - 2,500 athletes."