Paralympics: BPA chief executive Tim Hollingsworth reflects on seven-year tenure
Last updated on .From the section Disability Sport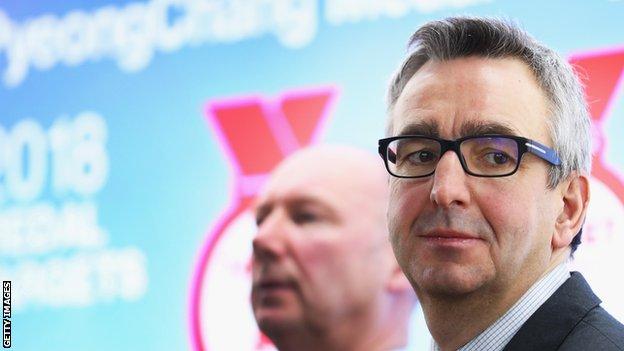 Outgoing chief executive of the British Paralympic Association (BPA) Tim Hollingsworth says Great Britain has "shown the world what's possible".
Britain has become a leading Paralympic nation under his leadership, winning 280 medals across four Games.
"It has been an opportunity to understand the real power of sport," he said.
In an interview with BBC sports editor Dan Roan, Hollingsworth reflected on his time in charge of the BPA.
How do you look back on a busy seven years?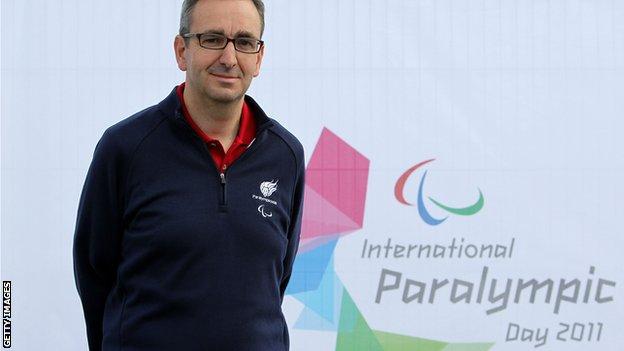 I think my personal journey through the last seven years has been part of the wider movement's incredible growth.
I think we were all very privileged and lucky to be involved in London 2012, because it will remain forever the Games that transformed the opportunity for the Paralympics.
Since then, both domestically and internationally, we have seen the Paralympic movement growing fantastically; performances on the field of play getting better and better, and with that, of course, some of the challenges that come when you've got a higher profile and more people interested, so I think it is an amazing time to have been involved.
Perhaps, more than anything, I feel like it has been an opportunity to understand the real power of sport.
What are the highlights of your tenure?
I have some incredible memories of being at London in 2012 because I was experiencing it a bit from my current role for the first time.
The winter Games is very special in the Paralympics and it was great to pick up that 100th gold medal in Pyeongchang in February of this year.
But if I had to pick one, it would be the fact that the adversity going into Rio in 2016 translated into what I think was an incredibly successful Games.
We as an organisation, and the Paralympic movement generally, was facing some incredibly hard challenges, both in terms of the Games, its funding, whether it was going to happen, and the very tough decision taken around Russia and its sanction around doping.
But we had our record tally of medals, the athletes performed fantastically well, and I think the team behind the team did as well.
Is Great Britain truly the leading Paralympic nation in the world?
I think we're there or thereabouts. I certainly think on and off the field of play, there's an argument for saying that what we contribute to the Paralympics at the moment is absolutely a major contribution as a nation.
On the field of play, we very proudly finished second in the medals table in Rio and have been in the top three since Sydney 2000, but it shouldn't just be about that. It's what else that you bring.
If you look at the incredible power of the way our commercial partners have engaged and shown what's possible there, if you see what the media have done, I think we have shown the world what's possible.
I think we also have that unique and very privileged role as the birthplace of the movement in the United Kingdom. I think we know that we have got an important role to play internationally.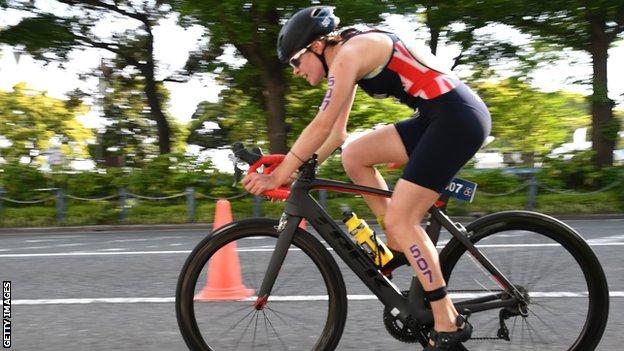 Undoubtedly, there is a shift. Undoubtedly, there is a generational shift as well I think which I think is perhaps most important.
When you can get comfortable with athletes like Jonnie Peacock and Lauren Steadman now being on Strictly Come Dancing on a Saturday night, you know that people are changing their attitudes and perceptions.
But it would be wrong, and absolutely wrong, to say that the Paralympics has suddenly transformed society's perceptions of disability; there are a lot of disabled people for whom life is still incredibly hard and I think that is why it is again back to the journey, we are in the foothills not the summit, but we can see what is possible now.
Whether disabled people would genuinely sense that they have the same equality of opportunity; whether they genuinely feel in society among other groups that they are not in any way discriminated against. That must be the wider goal.
What lessons can be learned from failings?
It's a very easy thing to say now, but learning the lessons of the very, very clear examples of failings that have been there, but not at the same time then suggesting that the whole thing systematically was heading in the wrong direction.
The biggest challenge, probably, was meeting everyone's expectations for what they want the Paralympics and the BPA itself to do, but that's a good challenge, a positive challenge.
I think we should also welcome the challenge around classification as well, because it's so fundamental to the unique nature of Para-sport and try to create that level playing field.
I should suspect that one of the other great challenges across the world is the level of implementation and enforcement, for example, of the Code - which is the underlying rulebook for classification - is probably not the same.
We have an education platform in place now for not only athletes but also coaches and other support personnel, so that they really understand the modern classification code and what it is, and what is expected of athletes in the test, but what the test will deliver.
The more we can focus on that, the better."
I don't think systematically that culture has been at fault, I don't think it's been driven in such a way that has inevitably led to a systematic approach and failure, no I don't think that at all.
But clearly, there have been examples and they have been high profile examples. We should not be afraid to call those out and learn from them.
Has Great Britain reached its full potential?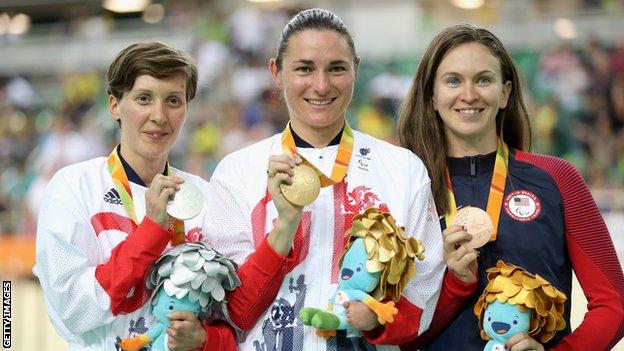 I think that is the $64,000 question for British sport right now.
Certainly we've got all the things in place for a very successful summer Paralympic Games in two years' time.
Also the investment through the lottery and UK Sport strategy is still driven towards making sure that we are maximising medal potential, and I think what delivers at the end of the day on a constant basis is the right people, in the right roles, doing the right things.
We can continue to grow. The danger is that the rest of the world is getting better quickly too, and so the winning of medals is getting ever tougher.
London was a hugely effective recruitment sergeant for the Paralympic movement; a lot of disabled people who perhaps hadn't considered themselves able to be an athlete, would come forward.
You look at that and realise that we can still grow; there's not an inevitable end point, but it's going to get tougher.
What advice do you have for your successor?
I am looking forward to my successor Mike Sharrock taking the organisation on.
I would say there is always this incredible challenge and balance between being, on the one hand quite a small organisation and a charity, and the sort of global expectation on what we are here to achieve.
If you could find a way, as we continue to evolve and grow, to make the BPA have that capacity more readily, to be able to be permanently in the position to say 'We can deliver', not just at the Games where I think we have been world class, but actually in many other ways as well in terms of driving the Paralympic brand, showing people what is possible, engaging with commercial partners, then that would be the next step for me.