Sheffield Steelers claim European wheelchair basketball title honours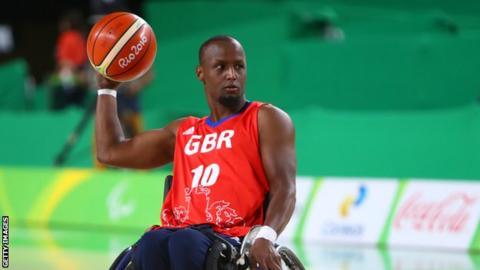 Sheffield Steelers defeated Spanish side Gran Canaria 71-60 to win wheelchair basketball's EuroLeague 2 title for the first time in the club's 31-year history.
The Steelers made home-court advantage count in the eight-team tournament for the Willi Brinkman Cup.
Rio Paralympic bronze medallists Abdi Jama, Phil Pratt and Harry Brown all played key roles for the Steelers.
But they were led by 26 points from rising star George Bates.
In the EuroLeague 1 competition, Oldham-based side The Owls missed out on bronze, losing to Turkish side BJK RMK Marine 76-52.