Paralympic champion Kadeena Cox defends Para-athletics classification process
By Elizabeth Hudson
BBC Sport
Last updated on .From the section Disability Sport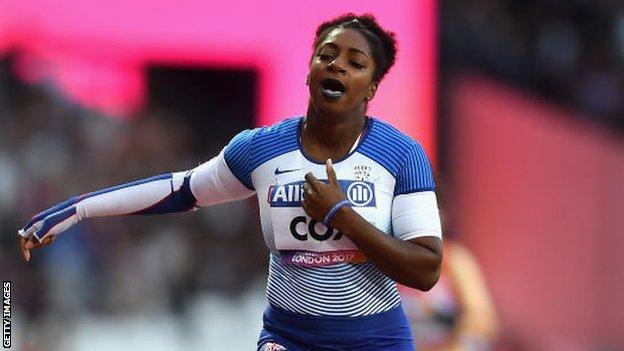 Paralympic champion Kadeena Cox says the Para-athletics classification review is "not nice" but is "fair".
Cox, who won golds in cycling and athletics in Rio, will have her T38 athletics category reviewed in 2018.
"It's not a nice process - it's exhausting and a very draining thing to go through," she told BBC Sport.
"But they want to make it as fair as possible."
Cox, who was named on the England Commonwealth Games Para-athletics team on Monday, has multiple sclerosis, which affects the nervous system.
After initially being assessed as a T37 athlete, she was re-classified to the T38 category for less-impaired athletes in the build-up to the Rio Paralympics.
In October, the International Paralympic Committee announced a revision of the Para-athletics classification system following consultation, meaning all athletes in the T31-38 categories will be assessed again next year.
The T31-38 categories include conditions that cause increased muscle tone, involuntary muscle contractions or affect muscle co-ordination, such as cerebral palsy, brain injuries, stroke or multiple sclerosis,
It means Cox and fellow Paralympic champions Sophie Hahn, Georgie Hermitage, Paul Blake and Hannah Cockroft will be among those who will have to go through the process again.
'You do feel like your disability is being questioned'
"Classification is not a fun thing to have to do," Cox admits. "You start by answering questions on your medical history and then do a physical examination looking at reflexes and movement.
"The assessors are trying to push you to your limits and ask you to do things which aren't possible.
"You have to put in 100% effort but doing that when it is something you can't do is really difficult. Your brain is having to work so hard.
"After that, they want you to do functional movement to see how you move and run. It is hard mentally. You feel like someone is constantly questioning you.
"The assessors want to make sure and clarify that you are in the right category but you do feel like your disability is being questioned.
"When people say there are people who are faking it, if I had a choice I wouldn't want to have a disability.
"When you are going through the process, you think 'I wouldn't be here if I didn't have to be'.
"People don't understand the classification process and they also don't understand a condition like MS and how it has different effects on different people.
"Neurological conditions are all so different because we don't know what people have gone through and how their brains adapt to it all and you can't assess everything with the naked eye."
Cox set to get back on her bike
After winning gold in her 500m time trial at the Rio Paralympics and claiming gold, silver and bronze on the athletics track, Cox missed this year's Para-cycling Track World Championships in Los Angeles to take part in the Channel 4 winter sports show 'The Jump'.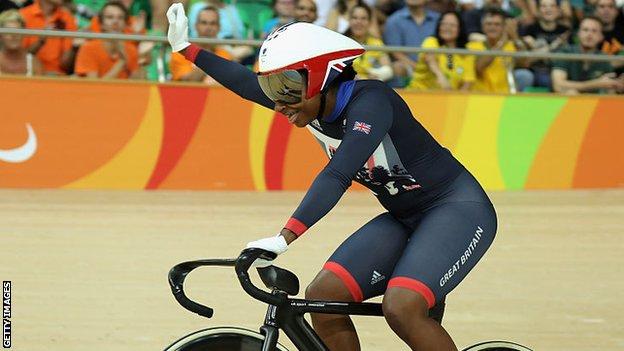 The next Worlds take place in early March in Rio de Janeiro but she has not yet committed to participate.
"I haven't been on my track bike since the Paralympics - I'm getting back on it for the first time this week," she said.
"2018 is a big year for me with the Commonwealths in April and my university dissertation due in May so a World Championships in March would be difficult.
"I'm doing the National Championships at the end of January but I want to get back in slowly and not go back full throttle.
"I want to learn how to ride a bike properly - not like a runner."