Parliamentary committee to decide whether classifications for Paralympic sports are 'fair'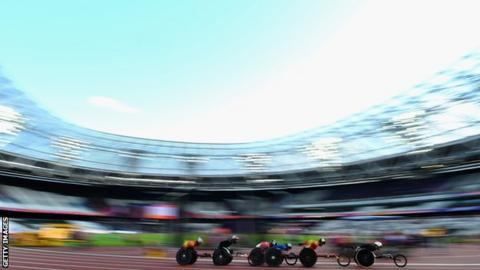 A Parliamentary committee will look into whether the classification process for Paralympic sports is fair.
It comes after a BBC investigation uncovered claims of tactics being used to cheat the system internationally.
The claims included the taping up of arms, taking cold showers in trunks and even surgery to shorten limbs.
MP Damian Collins said: "These allegations risk tarnishing the success of our medal winners."
Radio 4's 'File on 4' special also revealed lawyers for the International Paralympic Committee (IPC) are investigating whether several athletes and coaches have deliberately exaggerated disability to boost their chance of winning.
Collins, the Culture, Media and Sport select committee chairman, said that it was "important" that Paralympians could "demonstrate ethical behaviour".
He added: "The athletes deserve to know their gold medals are secure achievements - in the eyes of fellow competitors and the wider world."
The 11-time Paralympic gold medallist Baroness Tanni Grey-Thompson will appear alongside Michael Breen, father of Paralympian Olivia Breen, and Tim Hollingsworth, chief executive of the British Paralympic Association, at the hearing on 31 October.
Thompson has previously raised concerns over the system being abused, while Breen described the classification as "not fit for purpose."
Hollingsworth has rejected claims the system is being manipulated to boost medal chances.