Jamie Burdekin gets four-year ban but says he had already retired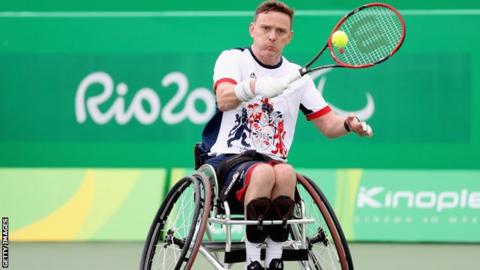 Wheelchair tennis player Jamie Burdekin has been banned for four years by the International Tennis Federation.
The 37-year-old Briton - who has not competed since the 2016 Paralympics - declined to provide a sample as part of anti-doping tests on 23 March.
But the 2008 and 2016 Paralympic Games bronze medallist said he refused to provide a sample because he had retired from competitive sport.
The ITF said it did not receive written notice of his retirement.
In 2005 Burdekin was banned for two years after testing positive for cocaine. He said at the time his drink must have been spiked during a night out.