Tom Aggar: 2008 Paralympic gold medallist retires after 10 years of rowing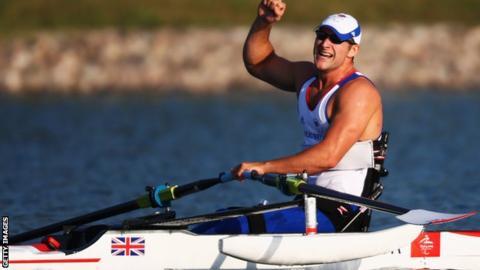 Former Paralympic rowing champion Tom Aggar has retired after 10 years in the sport.
Aggar, 32, began rowing after an accident left him paralysed in 2005.
He won Paralympic gold in the arms-shoulders single scull in Beijing in 2008 and took bronze in Rio last year.
"Rowing has shaped my life in so many ways. I will miss being alongside the team as they push towards Tokyo," said the four-time world champion from London.