BBC Sport - Paralympian Bethany Firth reflects on golden 2016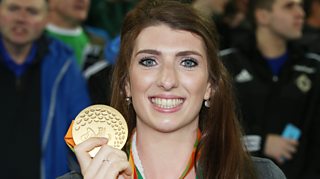 Paralympian Firth reflects on golden 2016
Northern Ireland swimmer Bethany Firth looks back on an incredible year including winning three gold medals and a silver at the Paralympic Games in Rio.
The 20-year-old from County Down won gold in the 100m backstroke, 200m freestyle, 200m individual medley and was runner-up in the 100m breaststroke.
She is also targeting setting new world records and competing at the 2020 Paralympics in Tokyo.