BBC Sport - Rio Paralympics 2016: Three things about Gordon Reid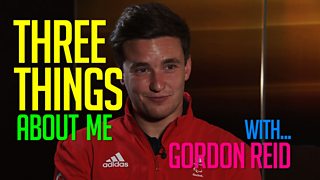 Which pop duo is Gordon Reid related to?
BBC Sport finds out three things you may not already know about British wheelchair tennis player Gordon Reid.
Follow the 2016 Paralympic Games on the BBC Sport website and Radio 5 live from 7-18 September.
Fancy having a go? Have a look at Get Inspired's tennis guide.