BBC Sport - Ireland in running for Paralympic glory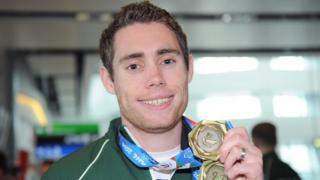 Ireland in running for Paralympic glory
Forty-four athletes make up the Team Ireland squad that will head to Rio for the Paralympic Games in September.
Included are defending Paralympic champions Jason Smyth and Michael McKillop who attended the team announcement in Dublin.
Sprinter Smyth from Eglinton said: "When you are the reigning champion there is extra pressure to perform and hopefully do the same again."