Paralympics 2012: Three athletes given two-year drugs bans
Last updated on .From the section Disability Sport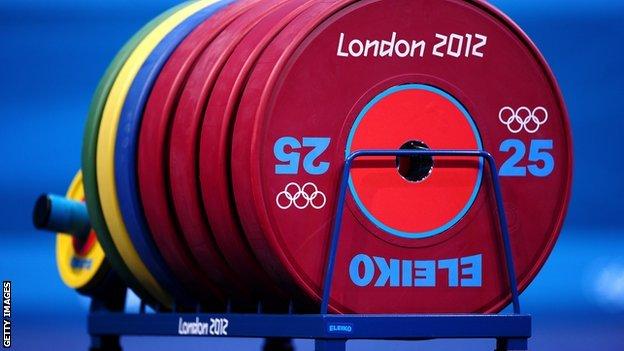 Three athletes have been given two-year doping bans after testing positive for drugs during the 2012 Paralympics.
Russian powerlifters Nikolay Marfin and Vadim Rakitin both tested positive for human growth hormone a week before the Games started.
Rakitin competed in the men's under-90kg class, but Marfin was stopped from taking part in the 100-plus kg class.
Georgian Shota Omarashvili tested positive for steroids after failing to complete a lift in the under-60kg.
Toni Pascual, chair of the International Paralympic Committee's anti-doping body, said: "This case is a world first as some of the latest testing methods were used which were only introduced prior to London 2012.
"These new methods are able to detect misuse of human growth hormone over a span of weeks, compared to previous methods used which only detected use over a shorter time period.
"These findings prove the efficiency and effectiveness of the IPC anti-doping programme in place for the Games."