Fleet's Lucy Shuker dreaming of Paralympic medal
Last updated on .From the section Disability Sport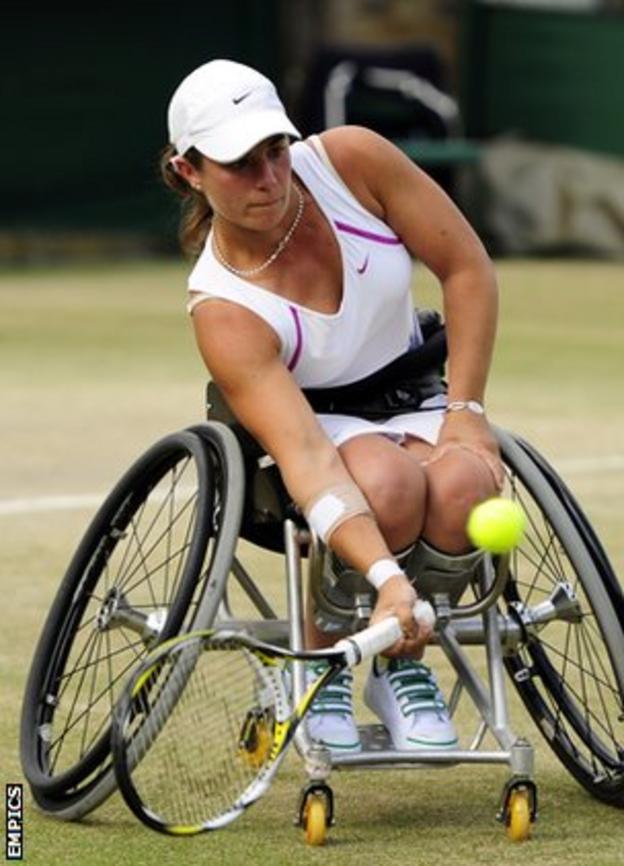 Lucy Shuker says winning a medal at the Paralympic wheelchair tennis tournament would be the pinnacle of her career.
The 32-year-old will compete with Jordanne Whiley in doubles competition and is also entering the singles draw.
Shuker told BBC Surrey: "Lifting a Wimbledon trophy would be phenomenal, as it's a Grand Slam title.
"Potentially winning a medal would be a dream come true. It would be right up there and would mean so much more than to win it in another country."
She added: "It comes around every four years so it's very tough and there's a lot of opposition."
"I've recently had some really good wins.
"I've beaten four or five women ranked above me in the top ten in the world.
"I need to go on playing my game, committing and attacking. Hopefully it might transpire to winning matches and that medal."
Shuker has twice been runner-up at Wimbledon in women's doubles, while she made the semi-finals with Whiley last year.
Shuker, who trains in Taunton, is confident that her partnership with Whiley will be successful.
"With her speed on the court and her as a doubles partnership, we could do really well," she continued.
"We've had some differences of opinion but they've all been put to rest a long time ago. Going forward, we both know we want to do well so we've got to come together on the court to win.
"Jordanne's come on massively in terms of her ability on court and so have I.
"We've had some great moments competing at Wimbledon and hopefully we'll overcome any nerves and do well together."