Para-Snowboard secures Paralympic Games inclusion
Last updated on .From the section Disability Sport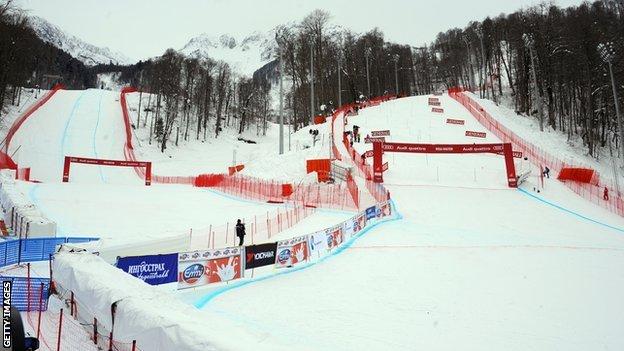 Two Para-snowboard events are to be included at the 2014 Winter Paralympics in Sochi.
It will be the first time the sport has featured in the Paralympic programme and brings to 72 the number of medal events.
The competition takes place in the Russian city from 7-16 March 2014.
In February this year, the French resort of Orcieres 1850 hosted the sport's World Championships, featuring 40 athletes from 10 countries.
World Snowboard Federation president Gunnar Tveit said: "The WSF are thrilled by the decision to include Para-snowboard in the Paralympic programme of the Sochi 2014 Winter Games.
"Together with the IPC, the WSF National Snowboard Associations and riders, we have been working towards this goal for the last six years.
"Knowing that the riders will have the chance to compete in the sport they love in 2014 is rewarding not only because the athletes will be recognized for their hard work but also because the inclusion of Para-snowboard in the Sochi Winter Games will provide an unprecedented level of exposure to the sport."
International Paralympic Committee chief executive Xavier Gonzalez added: "It is important for the growth of the Winter Games that there are more sports and more medal events to contest.
"I am particularly looking forward to seeing how athletes perform in this exciting new discipline and believe it will prove extremely popular with spectators and TV viewers alike."