GB rider Susi Rogers-Hartley chases Hong Kong switch
Last updated on .From the section Disability Sport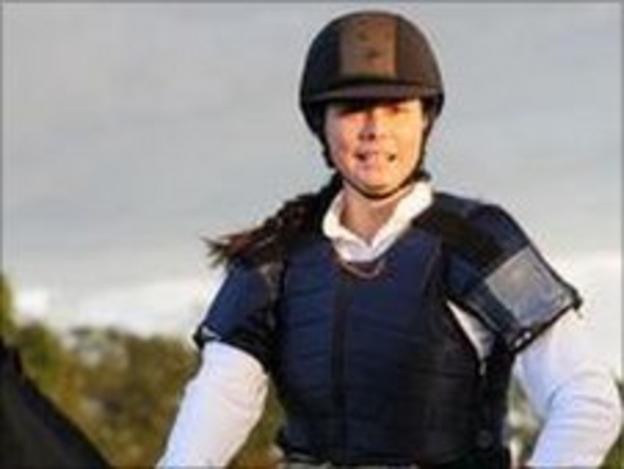 British show jumper Susi Rogers-Hartley has laid out her ambition to compete at next year's Paralympics, but as an athlete for Hong Kong.
The 45-year-old from Norwich is hoping to earn dual nationality through her estranged Hong Kong-born father.
"As much as I would love to represent GB, they have a very strong team," she told BBC Radio Norfolk.
"Hong Kong are looking for riders and because my father is Hong Kong-Chinese, I'm trying to get dual nationality."
Show jumping is not a Paralympic sport so Rogers-Hartley, who lost the use of her legs 13 years ago following an accident while in the Navy, is retraining for dressage.
But first she must finalise the details of her citizenship, saying: "I've had very little contact with my father, and if this is something I have to do to get in contact with him, it will be fantastic
"We've not been in touch for many years, he doesn't even know my body is a bit broken, so it's going to be quite an emotional rollercoaster.
"I'll be a little saddened I'm not competing for GB, but I'll be supporting my friends who are in Team GB, so it's a bit of a double-edged sword."
She has international success in show jumping, including a fourth place finish in the International Show La Baule in France this year, and is a member of the British Para Show Jumping Association, but is braced for a change of style in dressage.
"Show jumping for me is actually easier, because all I have to think about is getting over the fence, it doesn't matter how wonky I am," she explained.
"However, dressage is all about the movement of the horse and the correctness of the rider, so I've got to look very pretty, very straight and very correct."