Jason Kenny: How the 'Horwich Humdinger' geared up Olympic star for track return

By Tom Fordyce
Chief sports writer
Last updated on .From the section Cycling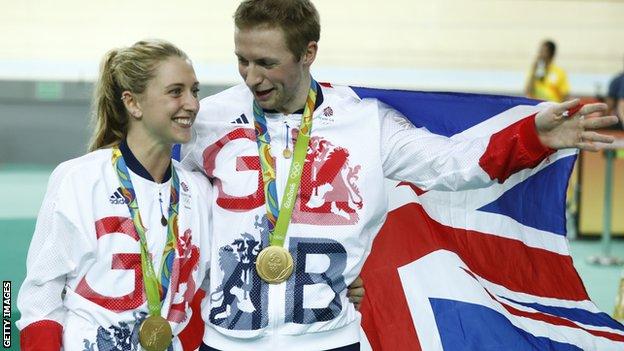 When you have won six Olympic gold medals by the age of 29, and are married to a woman who has won four more, you're usually considered an inspiration to the grassroots and amateurs far below.
For Jason Kenny, a champion ready to leave it all behind, it came the other way round. At the end of October 2017, having not raced a bike competitively since the Rio Olympics, he entered a race in the North-West Cyclo-Cross League called the Horwich Humdinger. He finished 50th of 54 riders, and loved every second.
"I had a running commentary from other riders' families on the way round," he remembers. "'You're beating Jason Kenny!' 'You're now lapping Jason Kenny!' 'You're lapping Jason Kenny again!'
"I went fully expecting to get my head kicked in. I'm by no means a great cyclo-crosser, but I'm not unfit, and I'm good at riding a bike, obviously, but these guys are really fit and really strong, and they work for a living at the end of the day.
"I found it so inspiring, to step out of our bubble and see that - guys and girls, just enjoying it, playing around and getting really muddy. What's not to love about that?"
Kenny can appear an accidental sporting hero. He rides track because he loves the sensation of speed coming down the banking, rather than to be a household name. He struggles to celebrate at the end of a victory because the fun part - the battle for first - is over.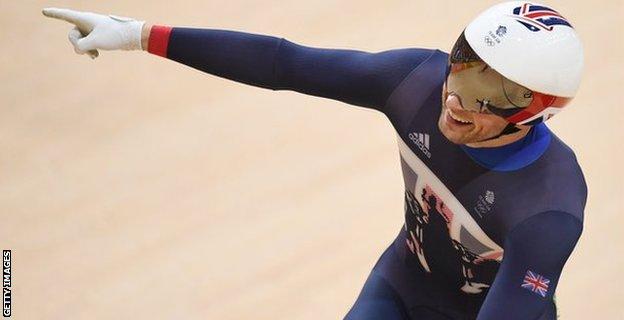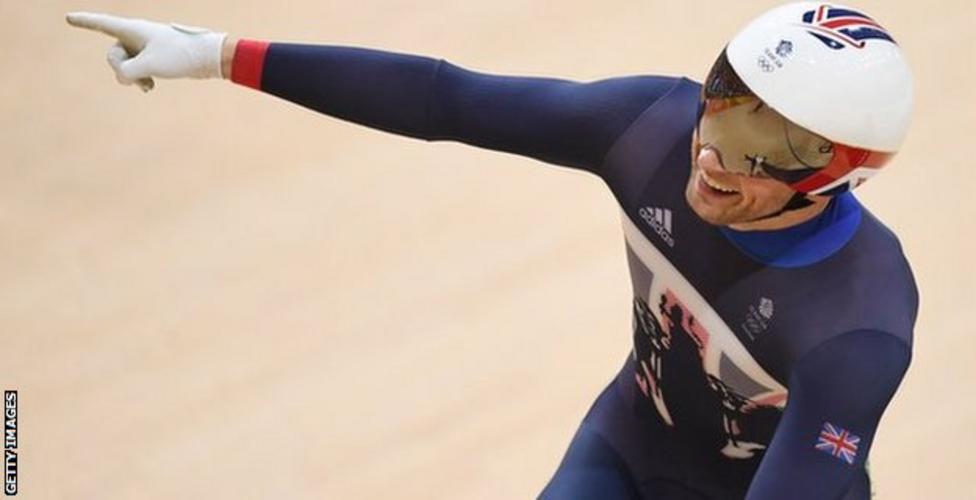 And so it is fitting that his return to it all was unintended too, at a point where he had no ambition to ever race again.
"Track work is very specific, it's a very restrictive lifestyle that we live; we obsess, and we're very good at a very small part of life," he says.
"It was just nice to properly switch off. While I've had breaks before, two weeks here and there, I've never really done that - I've always been thinking about getting back on my bike, and that when I get back to training I'm going to do this or that.
"But I was able to be myself for a year. I started walking the dogs and spending plenty of time outside, and then I began going to the gym just to get back in shape and because I enjoyed it.
"I was going out on the road on the bike, doing sportives, just because I enjoyed doing them. So I was sort of training anyway, and I just thought, sod it, and cracked on properly, thinking, let's give it another nudge and see what happens.
"It was about getting the love back: realising I do still enjoy it, and that I don't just do it because we've put it in a planner and the planner says do it."
It has not been straightforward, not least because there is now another Kenny in the house in addition to him and Laura.
Their first child Albert arrived in late August. Since then neither of his parents have slept for more than four hours in a row. It's happiness, but a very tired one.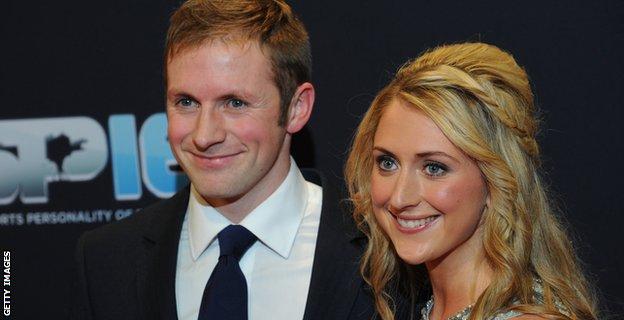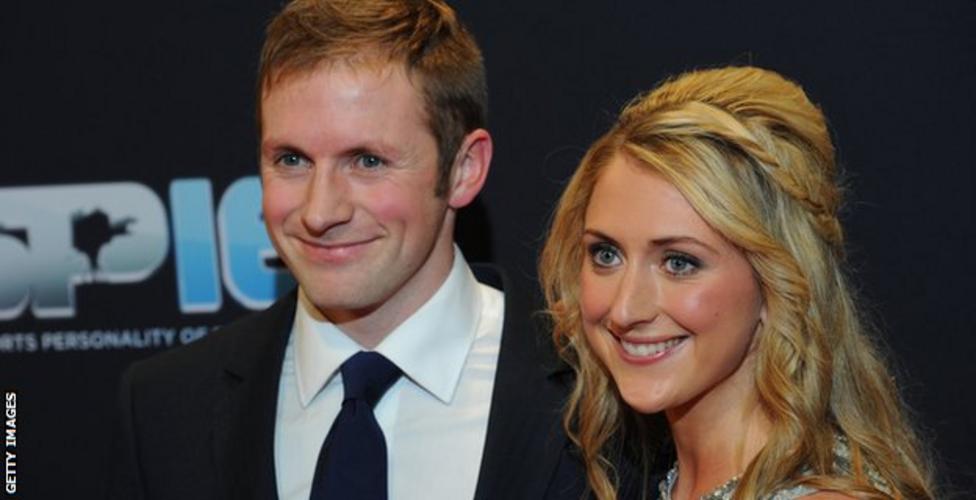 "It's been a challenge," he admits. "To be honest, I didn't think I'd be able to do it, then I spoke to a few people who kind of convinced me that I would be, and now I'm doubting that a little bit, four months down the line.
"We've got a gym in the garage now, which has helped a lot, because it's taken the commute out of doing gym sessions. Having little Albie has made us have to streamline our lives; when it's just the two of you, you can be quite wasteful, and you've got plenty of time, but now that's all changed, and we have to try to train as efficiently as possible, and to make Albie our priority.
"We've got turbo-trainers set up in the garage, and he does sleep through the sound of us riding them. That's the best thing about having the gym in the garage: just take him in there when he's asleep, and then do your gym session. And hopefully not wake him up halfway through."
On 6 January Kenny will race on the track once again, at the Revolution event at the Manchester velodrome. It was where he started, as a bright-eyed kid from Farnworth in Bolton, and where this next Olympic cycle begins for him; by the time of the European Track Championships in the summer, he knows he must be pushing to get back in the GB team.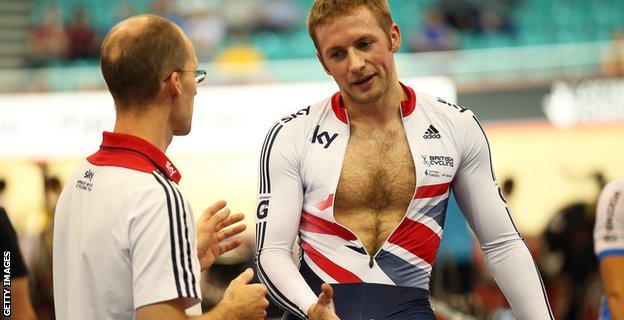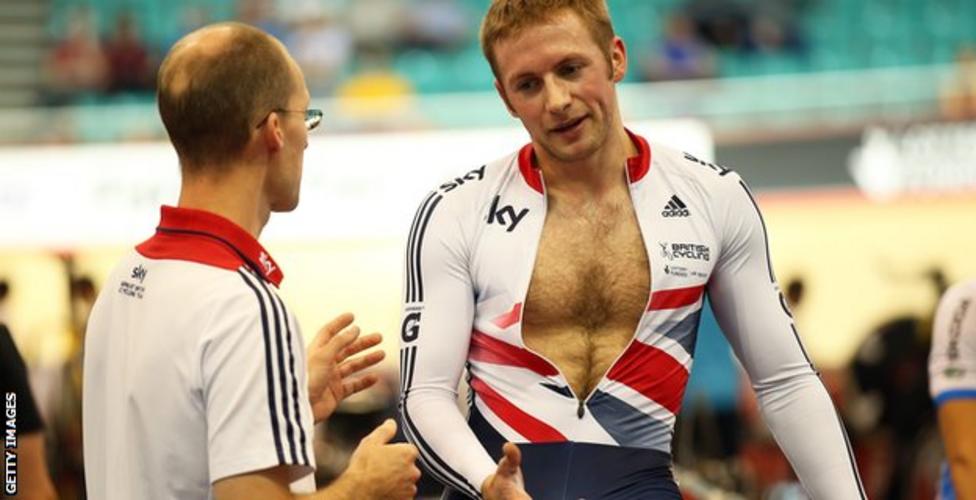 "I hope to have pretty good form, to be honest, but it's not really happening - honestly, I thought we might have slept a bit more than we have done.
"Not to keep going on about it, but we're not sleeping awfully well at the minute. It's learning all the time about how that affects your recovery, and how much you can train.
"And it's different for me now, because I'm used to training having had a base of a year behind me. Whereas this time I've come into it off much less specific training - I was fairly fit, but I hadn't done much strength training.
"So it's new ground for me: it's the start of it all, the day I start racing again. And then we'll go from there.
"Whether it goes really well or whether it goes terribly, it's just a stepping-stone. Just like that 'cross race. The result was by the by. I was still racing someone, I was just racing the blokes in 49th and 51st…"