James McLaughlin: Guernsey cyclist to miss 2017 Island Games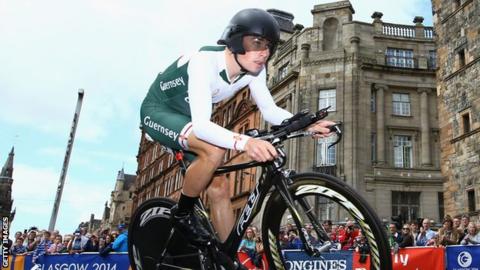 Professional cyclist James McLaughlin will not represent Guernsey at next year's Island Games.
The 25-year-old, who will race for Austrian team Hrinkow Advarics next year, last took part in the event in 2011, winning five silver medals.
"I'd have loved to have done it, any opportunity to represent Guernsey is something I'm very proud to do.
"But unfortunately my professional commitments won't allow me to do that," he told BBC Radio Guernsey.
Next year's Island Games take place at Gotland in Sweden.