Tour de France 2013: Q&A with Geraint Thomas of Team Sky
Last updated on .From the section Cycling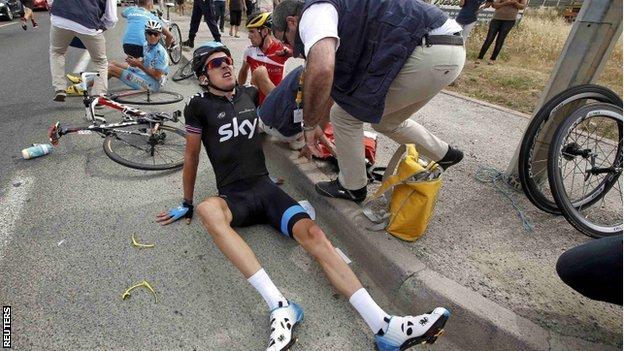 Team Sky's Geraint Thomas suffered a fractured pelvis after crashing during the first stage of the Tour de France.
The Welshman opted against pulling out of the race and, after the completion of stage nine on Sunday, he is 174th out of the 182 riders left in the race.
Thomas is one hour 51 minutes and 26 seconds behind team-mate and yellow jersey holder Chris Froome.
BBC Sport invited users to put their questions to the 27-year-old and here are a selection of his answers.
Are you not risking further long-term damage by continuing in the race? Rossjb
The bone doctor said I will not do any more damage by riding, because the fracture is on the bone that goes up my back and I am not sat on it. It will be healing; if I'd have caused damage in long run I wouldn't have carried on and jeopardised my career.
Is riding with a fractured pelvis the most painful thing you've done? Declan Turboman Bowler
This is the worst injury I've ever had and it has definitely been my most painful week on the bike. When I had my spleen out in 2005, I was obviously not riding my bike and I was in hospital on morphine.
To psychologically manage and overcome pain, what do you focus your mind on - pedalling efficiency, favourite places, inspirational figures? Sunday Cyclist
I guess it is just not wanting to stop or give up fighting. I want to try to stay in the race. I give it everything, but the hardest bit is getting up for it mentally every day. For the first few days it was a big fight and as you become more tired it is tough.
Are you allowed painkillers or are they prohibited, leaving you risking a ban? Tubby and Unfit
We are allowed the normal painkillers - ibuprofen and paracetamol - and a few coffees in the morning helps. Then it comes down to the whole mental side of not giving up. At times in Corsica it felt like I could not pedal, but as I've got more mobility it boosts morale.
How does your mood change day to day as you progress in the Tour? Do you sometimes get out the wrong side of bed and 'fancy it' less than others? Harbourmaster
As you get more tired you can feel a little down, wondering how you are going to get through the next couple of days. You have your food, physio and a massage - and the girlfriend has been around, helping me take my mind off things. I also like reading books as well, getting lost in another world. I am currently reading a thriller called Headhunter by Jo Nesbo.
What does the team normally do on a rest day and can the fans following the race get to see the Sky entourage close up? Smeetoncycles
You may get chance to see us first thing before we go for a ride in the morning which will be anything up to two hours, although I might only do 45 minutes. Then we'll be hiding away in the hotel room, resting in bed, watching movies, reading a book - generally doing as little as possible. I probably won't do a lot on Monday - it will be my first proper rest since crashing.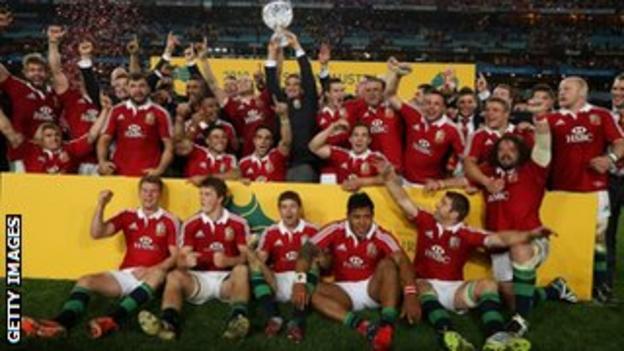 What general discussions go round the peloton mid-stage? There always seems to be plenty of chatter - in the middle and back of the pack at least. Is there any gamesmanship or sledging going on to test mental fortitude? Richard
It could be about anything. For example, I made sure that I tried to give the Australians a bit of chat about the Lions after we defeated them 41-16 on Saturday. I mentioned it to Simon Clarke but it just went straight over his head. Team-mate Richie Porte is also Australian but he is not a massive rugby fan either, but he's an Aussie so he's fair game. Riders chat about their girlfriends or children - but the conversations are usually pretty short. One of the themes on Sunday was about how hard the stage was.
Do you believe you can follow in the footsteps of Bradley Wiggins and be a tour contender one day? Several
I'm not too sure. I'd love to, but there's a way to go to target that. Next year, I'll be looking at one-week stage races and the Classics. In the long run I'd love to give it a crack - climbing and time-trialling are the areas that I need to improve. I wanted to develop my climbing in this year's Tour but my crash has put paid to that.
What are your thoughts on introducing new technology like hydraulic road rim and disc brakes as a safety measure? Do you think these would make a difference? Aglees
I think that safety is mainly down to us as riders and how we race - the strength of the peloton is down to us and the way we ride. Lots of guys moan about the condition of the roads but nine times out of 10 it is down to what the riders do. Broken bones can end a career and so the onus is on us to have respect for each other and not make silly moves.
Since you're now moving up the GC standings, do you think you'll beat Mr Cavendish by the end of the tour? If so, how much stick will you give him? Quitowhite PLC
I am only 13 minutes behind him now, so I'll definitely be having him and reminding him on the final day.
Are you superstitious? Do you have a specific thing you do before the race? Oana
I am not really superstitious - I get ready in the same order pretty much every day. I'm afraid I'm a bit boring like that.
Presumably training can become quite repetitive - apart from the sense of duty to the team, how do you stay motivated and keep training fresh/interesting? Neil Nev Churms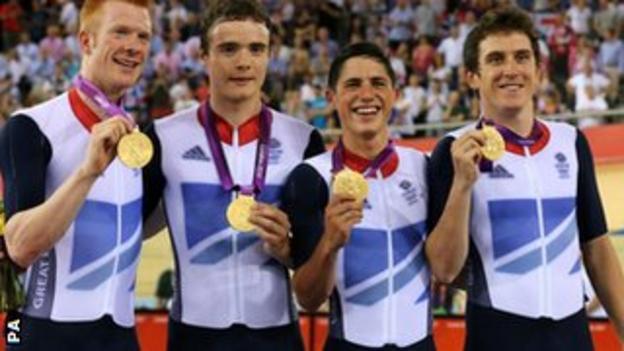 A lot of training is at camps and you are there training specifically for a big goal, so it is not hard to feel motivated. Team psychologist Steve Peters says there is a difference between motivation and commitment. To keep it fresh, training is often split into 20 minutes of this and five minutes of that but I enjoy it more when we are just out riding the bike.
You said in an interview that you worked hard to lose weight for the Tour. How much did you lose and what is your Tour weight? Conrad Westwood
At the 2012 Olympics in London I weighed 74 or 75kg (11st 11lb). Right now I am at 68kg. It was a case of the usual stuff to get the weight down. Plenty of exercise and dieting and watching what I eat. It has taken a lot of commitment and getting the balance right. Lots of fruit and vegetables but not so many carbohydrates.
What and where is your favourite ride? Colin Sim
I just love riding my bike - no more so than at home in Cardiff and in South Wales on the roads where I started out, riding with my mates who I grew up with.
Would you trade your 2012 Olympic Gold for a yellow jersey in the Tour de France? No-one-likes-us
No. Winning that team pursuit Olympic gold medal was unbelievable. I just wouldn't do that.
Did you want to get off your bike and smack your Team Sky colleague when he pushed you on your bike on Wednesday? Ouch! Julia Smith
He was only doing what he thought was right, but thankfully I was able to get him to stop before he shoved too hard and in the wrong place!