James Moss wins Tour of the North by 18 seconds from Michael Nicholson
Last updated on .From the section Cycling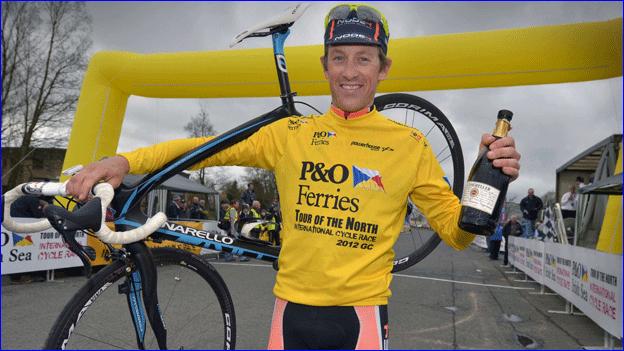 English cyclist James Moss has won the Tour of the North by 18 seconds from Scotland's Michael Nicholson.
Matt Higgins finished third in the four-stage event, with Peter Hawkins best of the Northern Ireland contingent in fourth.
Hawkins was crowned King of the Hills and Luke Grevill-Mellor from England was the Under-23 winner.
Monday's fourth stage in the north Antrim area ended in Broughshane and was won by Felix English.