Peter Trego: Nottinghamshire cricketer aims to qualify for The Open
Last updated on .From the section Cricket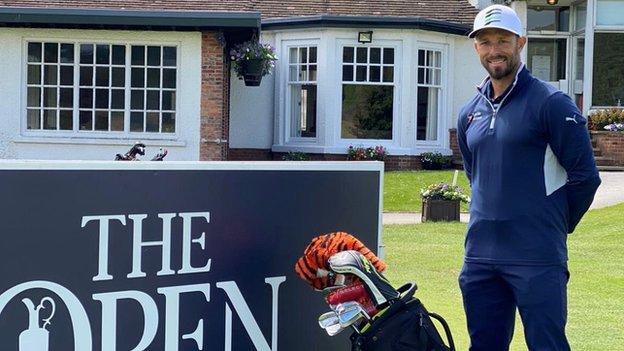 Nottinghamshire all-rounder Peter Trego is swapping his cricket bat for a golf club this weekend as he aims to qualify for The Open.
If Trego is successful in a regional qualifier on Sunday he will progress to final qualifying on 29 June.
The 40-year-old has scored nearly 20,000 first-class runs and taken nearly 650 wickets in a professional career spanning over 20 years.
"I've got to the stage in my life where I thought 'just go for it'," he said.
Trego will begin his quest at Hollinwell golf course in Nottinghamshire on Sunday. He is hoping to be one of 12 golfers from a field of 288 to secure a spot for The 149th Open at Royal St George's, being held from 15-18 July.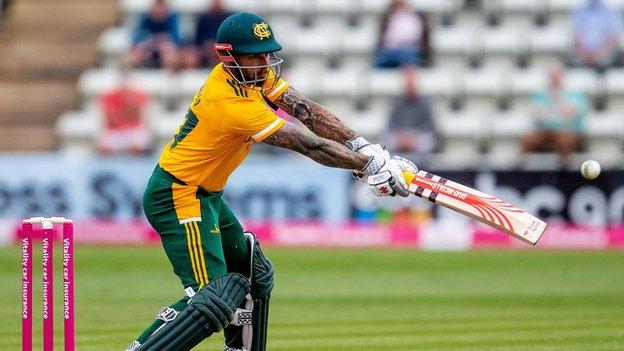 He has an agreement with his sponsor to donate money to the Professional Cricketers' Association (PCA) for every par, birdie or eagle he makes.
"It's any golfer's dream to play in The Open. It's my first ever event at this level, but I've been playing well and practising hard through the lockdowns.
"The PCA is a charity close to my heart as they do a wonderful job supporting current and ex-cricketers, and their families, when they fall on hard times and are in poor health.
"If I get through to the next stage of qualifying and can hand over a sizeable cheque to the PCA, I'll be one very happy cricketer and golfer," he said.
From the pitch to the Green-all
When football players retire, many of them take up golf as a hobby, swapping the pitch for the fairway.
Former Blackpool, Oxford and Wigan Athletic defender Colin Greenall has taken it to the next level, however, as, like Trego, he is also attempting to qualify for the Open Championship.
"I love my sport and since retiring from football, golf has been the sport to get at. That's been my challenge and it always has been since," the 57-year-old said.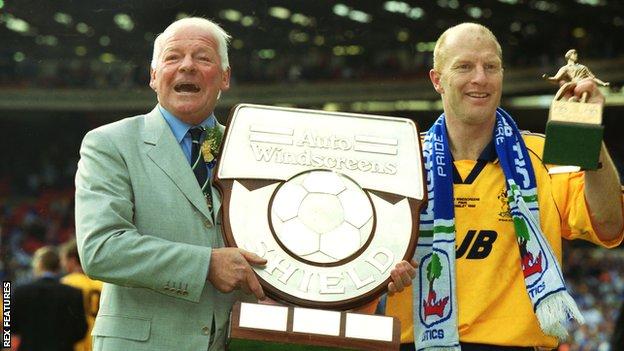 "I finished [playing football] in 1999 and I left my academy role with Blackpool in 2005 so it's been 16 years now out of the game."
Having joined his local club St Annes Old Links in Lytham St Annes after his retirement, Greenall twice attempted to make the cut for The Open in 2012 and 2013, but he feels he is in good form to qualify this time.
"I've had a few trivialities since 2013 and I never thought I'd make it back," he added.
"I had the best round of my life about three or four weeks ago and if I can mirror that this coming Saturday, you never know, it might move me forward.
"I managed to shoot nine birdies and I was six under par on the white tees here which is decent. It was one of those days where I was hitting the ball well and the putts were going in and I've never had that before."