Twelve-year-old boy takes four wickets in four balls on senior debut
Last updated on .From the section Cricket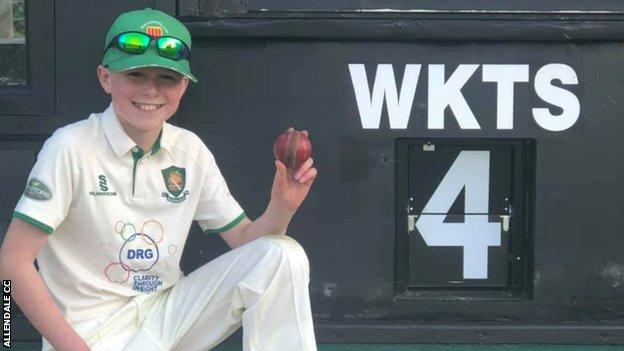 Alastair Cook at Nagpur in 2006, Jonathan Trott at The Oval in 2009, Jofra Archer at Lord's in 2019.
Some illustrious names spring to mind when it comes to famous debuts - but now we have a new name to add to that list.
Step forward 12-year-old Owen Forbes of Allendale Cricket Club who made a stunning first appearance in the West Tyne Senior Cricket League on Saturday.
Playing in the men's league at such a tender age is impressive enough, but young Owen showed he is more than capable by taking four wickets in four balls to help Allendale's Second XI to victory over Mitford CC.
Chasing 232 to win, Mitford looked in with a chance at 172-6. But Owen had other ideas, clearing up the tail to seal victory and end with figures of 4-21.
The youngster, who says he models his game on England's Stuart Broad, told BBC Sport: "I was pretty nervous when I first stepped up to bowl, but I was really happy when I got the first wicket because I had bowled a few overs before then.
"When I got the hat-trick, and then the fourth wicket, it was a bit of disbelief - it was kind of crazy."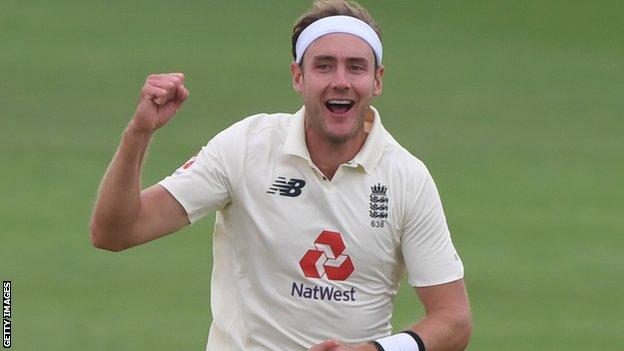 Owen's father Gareth added: "He was grinning from ear to ear for the rest of the day.
"He was nervous going into bowl as he was out first ball with the bat, so it was great that he could get it back with the ball."
In a statement on Facebook, Allendale CC said: "Today we witnessed one of the most amazing things we have ever seen in the club's history going back to 1946.
"Congratulations to Owen. We think this is the start of a glittering cricket career."