GS Lakshmi is first woman on ICC international panel of match referees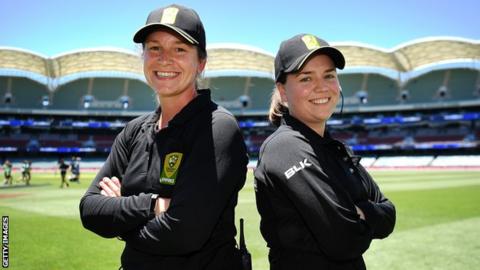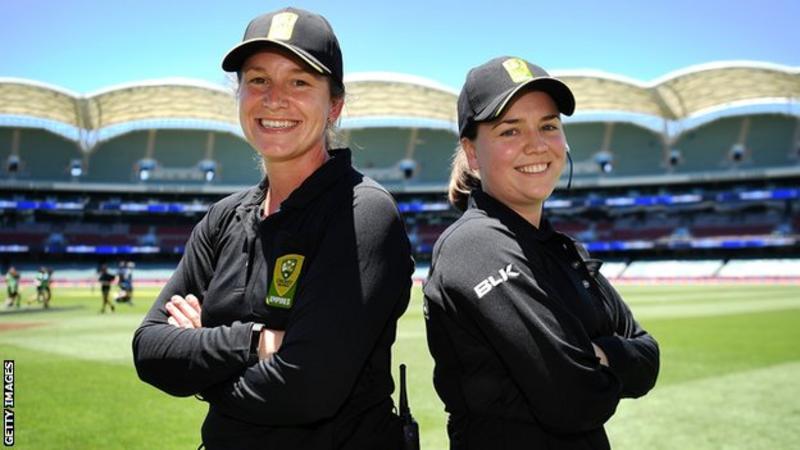 India's GS Lakshmi has become the first female to be appointed to the ICC international panel of match referees.
The 51-year-old, who first officiated as a match referee in women's domestic cricket in 2008-09, can referee internationals with immediate effect.
"To be selected is a huge honour as it opens up new avenues," said Lakshmi.
Australia's Eloise Sheridan has also joined the ICC development panel of umpires, taking the number of women in its group to eight.
Her compatriot Claire Polosak recently became the first female umpire to officiate in a men's one-day international.
"We welcome Lakshmi and Eloise to our panels, which is an important step forward in our commitment to encouraging women officials," said Adrian Griffith, the ICC's senior manager of umpires and referees.
"We are committed to ensuring greater gender parity among our officials, but all appointments are made purely on merit.
"Elevation is as a result of a thorough evaluation process that identifies the most talented match officials breaking through to an international level.
"It is pleasing that through consistent high performance we are able to add more women to our panels."
BBC Sport has launched #ChangeTheGame this summer to showcase female athletes in a way they never have been before. Through more live women's sport available to watch across the BBC this summer, complemented by our journalism, we are aiming to turn up the volume on women's sport and alter perceptions.