Sri Lanka v England: Tourists' spinners need more consistency to seal win - Jonathan Agnew

By Jonathan Agnew
BBC cricket correspondent
Last updated on .From the section Cricket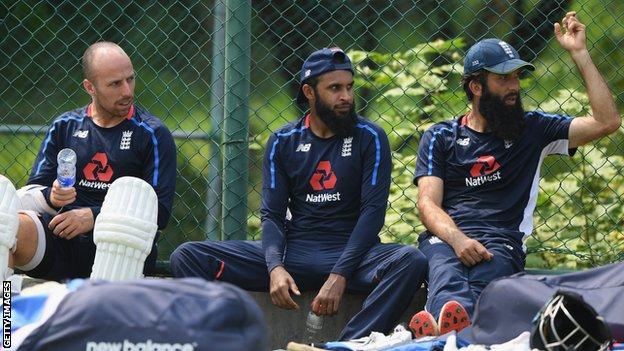 England should win the second Test but worries remain that their spinners do not have the consistency to put Sri Lanka under pressure.
Moeen Ali, Jack Leach and Adil Rashid are all Test bowlers and are playing in extremely favourable conditions so they should have the wherewithal to bowl out the hosts on day four in Pallekele.
There is more spin here than any of those bowlers will have experienced before, but the pressure of knowing you have to take wickets to win the match does heighten your tension, as it did in Sri Lanka's first innings.
England, who lead by 278 runs with one wicket remaining after day three, must not get concerned if a partnership forms though.
We saw on day three that if a couple of batsmen get in then somehow the ball stops looking quite so dangerous.
Heads can drop, you can feel the pressure, but you have just got to accept that there will be times when the batsmen are on top.
At that point you just have to keep plugging away, be patient and not go searching for a wicket because that is when you can prove expensive; there have been more runs scored on this pitch than there should have been.
Leach is probably the most reliable of England's three frontline spinners, although Moeen was the most successful in the first Test in Galle, and Rashid spins it the most - so they all bring different strengths.
If England bowl well and attack smartly then they will win the game and the series. But if they bow to the pressure that Sri Lanka will try to put them under there is something left in this match yet.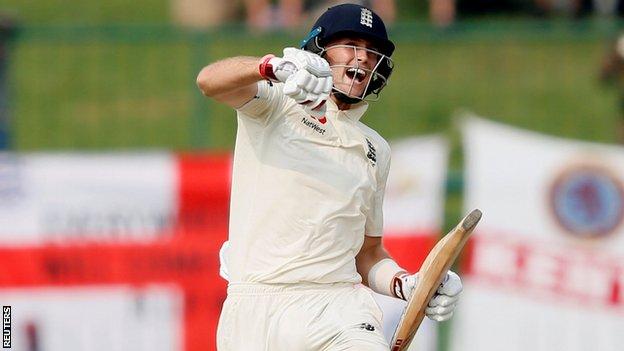 It will be very interesting to see how Sri Lanka come out and play during their chase.
I would look at how England batted on day three and try to knock the tourists' spinners off their lengths by sweeping but not go overboard and rely on that shot entirely.
There may be criticism of seven England batsmen getting out to sweep shots and that is a fair point but it is a double-edged sword.
It is a very effective shot because it stops a bowler hitting a good length and a horizontal bat gives you more chance to hit the ball than a vertical one when it's spinning, but it does come with a risk.
Where Joe Root was different to his team-mates during his superb century was that he did what he had to do with the sweep but he did not lose sight of his conventional game either.
Others put all of their eggs in the sweeping basket and the left the rest of their game alone, whereas Root swept to scatter the field, create gaps and then hit them with lots of pushes and drives.
Root said his 124 could be the best of his 15 Test centuries and I agree with him.
It is perhaps impossible to assess a ton in Johannesburg against one at Old Trafford against this one in Pallekele.
But you could tell by the way Root celebrated that he knew that innings was really special.
To score a hundred in the second innings on a pitch like this in the subcontinent is the beauty of Test cricket for a batsman; overcoming alien conditions to succeed makes you an all-round Test cricketer.
This was not an easy surface for Root to play on, the circumstances demanded he made a big score and he did.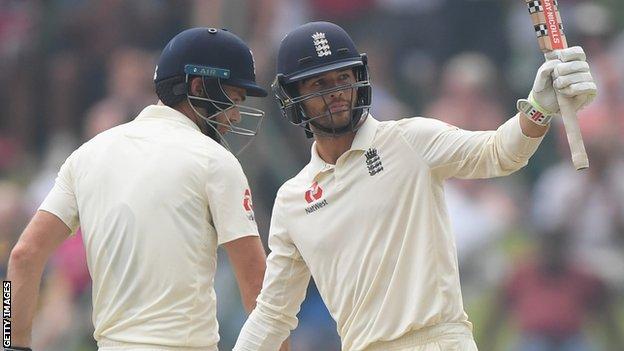 Even before his unbeaten 51 on day three, Ben Foakes had already established himself as England's first choice Test wicketkeeper.
His selection here proves it - England could have recalled the fit-again Jonny Bairstow and they chose not to.
It has only been two matches but Foakes has taken to Test cricket really easily and looks very comfortable.
He batted differently to the rest of the line-up. He only swept one or two and took the more orthodox approach of standing up and playing straight, also showing great power in hitting that six to reach his half-century.
England will be looking for him to push their lead up to 300 on Saturday morning.
Jonathan Agnew was speaking to BBC Sport's Jack Skelton.