Glamorgan chief Hugh Morris encouraged by vacancy interest

By Nick Webb
BBC Wales Sport
Last updated on .From the section Cricket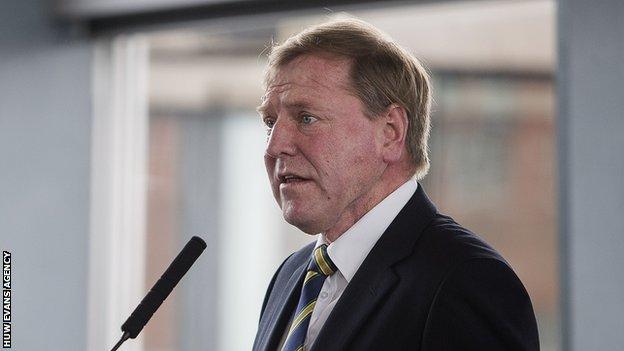 Glamorgan chief executive Hugh Morris says the focus will be on the right appointments as director of cricket and head coach, whether they are from Wales or outside.
Morris relinquished his role as director of cricket after five years.
Batting consultant Matthew Maynard has been named interim head coach after Robert Croft's departure.
"As soon as you get the right people, you start to head in the right direction," he told BBC Sport Wales.
Croft paid the price for the county finishing bottom of the Championship and failing to qualify for the T20 Blast last eight, while Morris gave up the director of cricket title following a review.
Maynard, a former head coach, has ruled himself out of the director of cricket job, to be appointed in December, but could apply for a second spell as head coach.
Morris was asked if he thinks it important to avoid accusations of "jobs for the boys" in making the two appointments.
"You're a bit 'damned if you do, damned if you don't,' but we've had a lot of interest in both roles," said Morris.
"Our initial focus is on the director of cricket, and we're encouraged by the number of people who've made enquiries about the role."
Former Glamorgan captain Mark Wallace, who works for the Professional Cricketers' Association after chairing the body for four years, could be among those tempted to apply for the director of cricket role.
Cardiff MCCU coach Mark O'Leary, who has overseen the development of several current Glamorgan players, may be interested in the coach's job.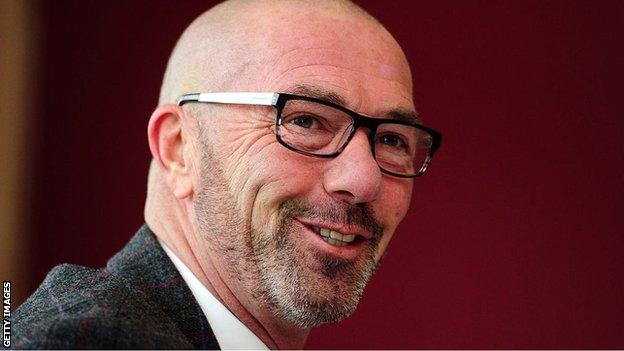 Extra batsman needed
Glamorgan are still trying to recruit an extra batsman in addition to Billy Root, signed from Nottinghamshire on a two-year deal.
"We're actively looking for another batsman to come in as well, the board made it very clear they would like to see two batsmen added to our staff for next season," said Morris.
"All markets (UK players, Kolpak and official overseas) are tight at the moment, we have the World Cup, we have the IPL (Indian Premier League) and an Ashes tour.
"But we're actively speaking to one or two at the moment, and we're hopeful we'll have someone by the beginning of next year."
The county also have to plan for replacing Australian batsman Shaun Marsh, who is officially Glamorgan's overseas player for 2019.
Marsh is likely to be tied up at the World Cup in the first half of the season and could also retain his Test place against England in August.
Usman Khawaja, who also played for Glamorgan in 2018, could be involved in an Australian A tour for the first half of the summer as well as being an Ashes candidate.
"Having just got a 100 in the one-day series against South Africa, there's every chance Shaun will be part of the Australian set-up for the World Cup and for the Ashes as well," admitted Morris.
"It's very difficult because we're not sure of who's going to be selected for what squad, but we do need a contingency plan in place."