Cricket World Cup: Apology for Ticketmaster mix-up
Last updated on .From the section Cricket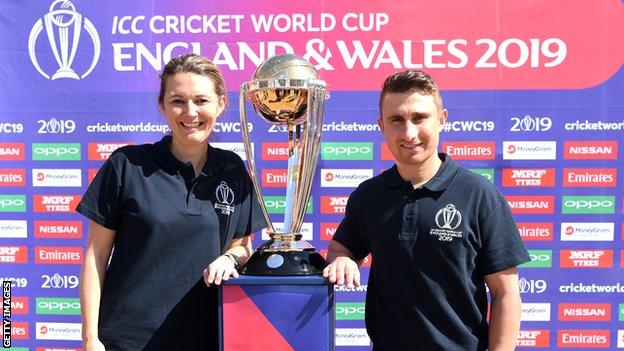 Cricket World Cup organisers have apologised after thousands of fans were mistakenly told they had got tickets in a ballot for next year's tournament.
Ticketing partner Ticketmaster sent emails on Friday titled "Cricket World Cup 2019 - confirmation of payment" but more than 4,000 people were later informed the emails were sent in error.
Ticketmaster has said no money was taken from those affected.
The World Cup will be in England and Wales from 30 May to 14 July.
"A number of CWC19 ticketing emails were sent out in error," said a statement from organisers.
"Ticketmaster will contact any affected customers directly. We apologise for any inconvenience or confusion."
Ticketmaster also apologised for the email error.
Some fans posted on social media about their disappointment, saying they had already booked travel and accommodation.
World Cup organisers said 2.7 million tickets had been applied for and so far they have sold 450,000 of the 800,000 available.
Tickets to the tournament could be purchased through a ballot process, in which buyers select matches they would like to see and are entered into a draw.
Fans are then contacted to be told whether they have been successful or not. In this case, some people said they were confused whether they had tickets or not after previously being told they were unsuccessful.
Additional reporting by Tom Gerken