Northamptonshire contracts for Tom Sole and Charlie Thurston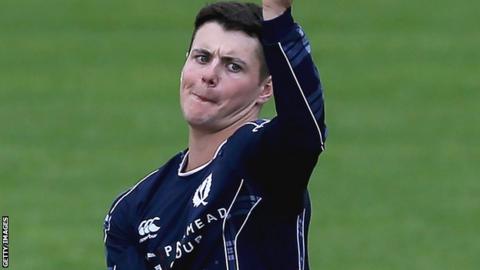 Northamptonshire have given contracts to Scotland off-spinner Tom Sole and batsman Charlie Thurston.
Sole, 22, has penned a two-year contract while 22-year-old Thurston has been given a one-year summer contract.
"Obviously Tom's season was ravaged by his ankle problem, but we see him as a very strong white-ball cricketer," head coach David Ripley said.
"Charlie had a very strong white-ball season in our second XI which earned him some first-team opportunities."