Harvey Hosein: Derbyshire wicketkeeper-batsman signs new contract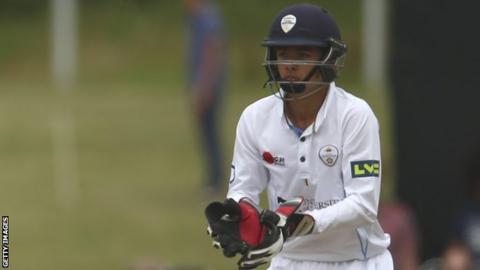 Derbyshire wicketkeeper-batsman Harvey Hosein has signed a two-year contract, which will keep him at the club until the end of the 2020 season.
The 22-year-old has scored 1,259 first-class runs since his debut in 2014.
"We feel Harvey has a bright future," Derbyshire head of cricket Dave Houghton told the club's website.
"He has shown the qualities of a top cricketer who can win games and we now want to give him the confidence of our full backing."