Joe Root? Virat Kohli? Steve Smith? Who is the best batsman in the world?

By Simon Hughes
The Analyst
Last updated on .From the section Cricket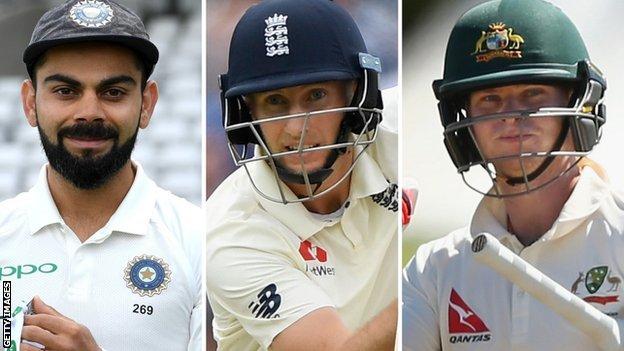 England's Test series win over India featured two of the best batsmen in the world.
India captain Virat Kohli exorcised the English ghosts of 2014 by scoring 593 runs, 260 more than the next best.
England skipper Joe Root, pretender to Kohli's throne who has been rather inconsistent of late, was instrumental in turning the summer around for England with back-to-back, match-winning centuries in the one-day series that preceded the Tests.
So who are currently the best five batsmen in the world?
This used to be a simple debate - look at the number of Test runs. But with other international formats now so prominent, it is more relevant to analyse their ability and overall impact in all cricket.
Here is my top five, in reverse order...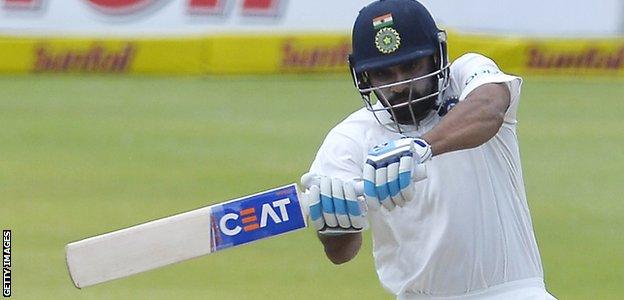 5. Rohit Sharma (India)
Age: 31; Tests: 25; Runs: 1,479; Average: 39.97
Perhaps the surprising member of this list as he is not even part of India's Test side. That is as much their fault as his.
There is no finer stroke player in world cricket, as he has constantly demonstrated with a string of match-winning innings in limited-overs formats, usually opening the batting.
Rohit makes batting look effortless with silky movements and an almost languid swing of the bat.
He has 18 one-day international hundreds to his name, but only three in Test cricket - two scored, astonishingly, in his first two Test innings and one in 41 innings since.
Rohit clearly prefers batting in India, where he averages 85 in Tests, to overseas, where he averages 25. He has a tendency to get out to a lazy shot when well set.
Rohit has three one-day double hundreds to his name. The way he eased England's bowling around for two centuries in the one-day series, you wonder if India did not miss a trick by omitting him for the Tests.
He is unlucky not to play more Tests, but may now get overlooked in favour one of India's many young batting guns.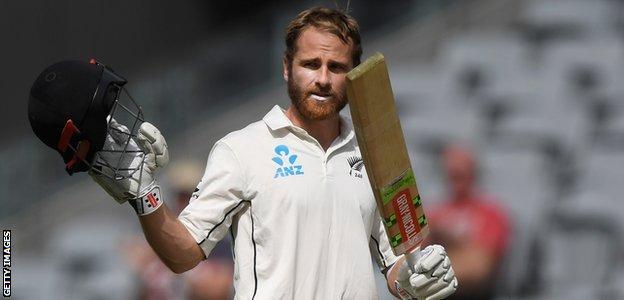 4. Kane Williamson (New Zealand)
Age: 28; Tests: 65; Runs: 5,338; Average: 50.35
The most understated of the four batting 'galacticos', Williamson has scientific poise. He is the ultimate technician - studious in defence, methodical in attack.
His shots are mainly old-school, based on sound footwork and neat execution.
Williamson steers balls into gaps, teasing the fielder all the way to the boundary rope. There is little flourish in his strokeplay and extravagances are rare. His bat is not a weapon but an instrument, creating angles to guide the ball into spaces.
His signature is the 'soft block', playing the ball delicately late with a bat angled at 45% to manufacture runs off good balls.
However, he can turn on the power when he wants to, and has a fantastic eye for the short ball, which he pulls with an unerring frequency to the mid-wicket fence.
Cast in the mould of the great Martin Crowe, Williamson went past Crowe's New Zealand record of 17 Test hundreds this year.
But he is equally effective in one-day cricket, with an adaptability that the others in this shortlist cannot match.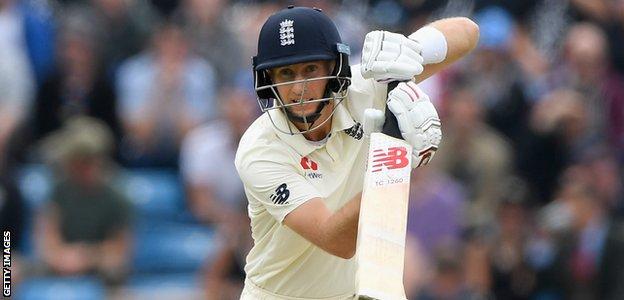 3. Joe Root (England)
Age: 27; Tests: 74; Runs: 6,279; Average: 51.04
Fluid movements, an excellent back-foot game and an amazing consistency are Root's hallmarks.
He scores quickly from ball one with low-risk shots, playing the ball late and looking to force through the off side whenever the ball is fractionally wide or short. He has great balance and gets quickly on to the front foot when the ball is full to caress it past the field.
Not a power player like Kohli, Root is more a timer of the ball.
He has tried to counter a habit of playing at balls he does not need to by, like Kohli, batting on off stump. This has taken a bit of adjusting to, and Root has a tendency to overbalance to the off side and therefore play across the line of straighter balls, resulting in some lbw dismissals.
Root's main issue, however, is converting good starts into substantial scores. His century in the final Test against India at The Oval was his first in Test cricket for 13 months, during which he has made nine fifties.
Overall his conversion rate of fifties to hundreds is poor - 25%, with 41 fifties and 14 hundreds - which must be a concentration issue.
Perhaps it is related to fitness. Root has a history of back problems and his strength and stamina is not in the same class as Kohli or Steve Smith. This is possibly the area he needs to work on most.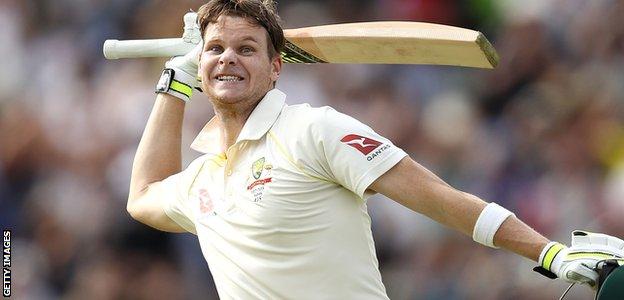 2. Steve Smith (Australia)
Age: 29; Tests: 64; Runs: 6,199; Average: 61.37
There is much comment about Smith's unorthodox, shuffling technique, but it clearly works.
During the 2017-18 Ashes against England his Test average went to 63.75 - the second highest in Test history after Sir Don Bradman (among those to have batted more than 20 times) - before scaling back to its current 61.37 after the ball-tampering series in South Africa.
Smith was one of the first batsmen to decide to take guard on off stump (traditionally batsmen have tended to start on middle and leg), ensuring he could rule one mode of dismissal (lbw) out of the equation by moving outside the line.
You would think this method would leave his stumps exposed to bowlers aiming full and straight, but his uncanny eye means it is just giving him runs through his favourite leg side.
Using a similar method to Bradman - a backlift that goes in the direction of gully and then comes back in a circle (what Bradman called the 'rotation' method) - Smith glides into the ball with feet and body and his balance is excellent.
Superb on anything short of a length, he just seems to pick up the ball earlier than anyone else and get into position quicker. He averages 96 at home in the past four years and 57 away.
Apart from a tendency to slice the ball aerially towards gully early in an innings, Smith has no obvious weakness, but does tend to get out to left-arm spinners most often.
After Kohli, he has the second best conversion rate of fifties to hundreds at 49%. His main problem will be getting his movements in sync quickly enough when his ban is lifted in April to perform in the 2019 World Cup.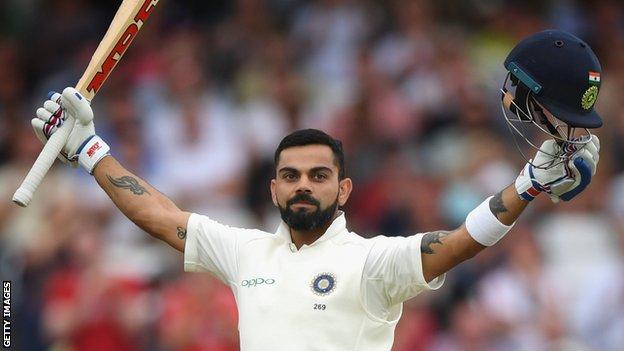 1. Virat Kohli (India)
Age: 29; Tests: 71; Runs: 6,147; Average: 53.92
Kohli is an insatiable run-scorer on home soil, bristling with intent and further motivated by being captain to scale even greater heights.
He is a pugnacious - at times slightly provocative - player with uncompromising intent and supreme fitness levels.
He batted outstandingly when he took over as captain in Australia, but his last frontier was England, where he averaged 13 when he toured for the first time in 2014.
Kohli was determined this time to snuff out the threat of James Anderson and co by batting out of his crease and coming at the bowlers - getting closer to the pitch to snuff out the movement.
He still tried to play the ball defensively under his nose, but from further down the pitch.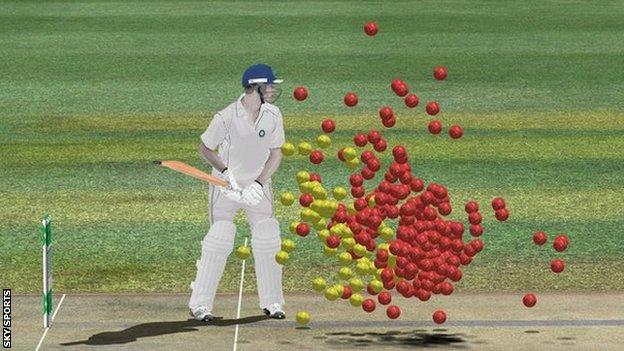 Kohli's judgement outside off stump was also much improved this summer. In 2014 he fell to deliveries on or outside off stump, mostly edging to the slips.
But by moving his guard outside off stump, in this series he was able to leave most deliveries on that line unless they were very full.
With almost twice as many runs as anyone else in the series on tricky pitches - he averaged 59 - Kohli confirmed himself as the greatest all-round batsman of his generation. He was an intimidating presence to bowl at.
Kohli has raised the bar fantastically high with his brilliant, impassioned batting - and he has not reached his peak.
He will remain top dog for the time being, but when Smith returns and if Root settles at number four, he may be challenged for the crown.