Sian Kelly: The Solihull student developing women's cricket in South America
By Elizabeth Conway
BBC Kick Off reporter
Last updated on .From the section Women's Cricket
When you think of sport in South America, it is almost impossible to look beyond football.
The continent's football royalty - Lionel Messi, Diego Maradona, Neymar, Ronaldo to name but a few - are legends not only at home but around the globe.
Few would consider cricket, never mind women's cricket. However, British student Sian Kelly has found herself at the forefront of establishing and developing women's cricket in Argentina and Chile.
So how did a 22-year-old from Solihull tap into a land where football is king?
'I was impressed with their enthusiasm'
On her arrival in Buenos Aires, the first time she had ever been to South America, Sian's immediate impressions of cricket in Argentina were surprising.
"There are obviously fewer opportunities for the women players in Argentina but I was impressed by the enthusiasm of the players and their natural ability," she said.
Although the facilities were not as good in Argentina compared to the UK and there was a paucity of players, Sian saw a real interest for the sport.
But one of the main challenges was getting specialist kit into the country and through customs.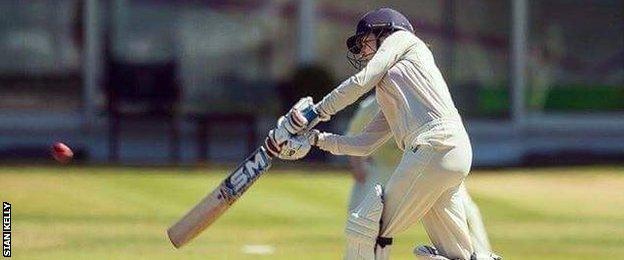 "We relied on people travelling to and from the UK or other countries where they sell cricket equipment to bring us any new equipment that we would need," she added.
'Most people go to Spain and teach English'
So how does a student go from studying Spanish and Linguistics at Oxford University to being Argentina's national coach?
A compulsory part of her language degree was to do a year abroad. "Understandably most people choose to go to Spain and teach English for the year or study at a university," she said.
But Sian saw an advert on the careers notice board at university about the opportunity to coach cricket in Argentina and thought, 'well, why not?'
Taking cricket from Argentina to Chile
The pinnacle of Sian's experience in South America was when she attended the 2016 South America Championships in Rio de Janeiro with Argentina - a team known as the Flamingos.
"The team did very well, but as the trip was all self-funded I wasn't able to bring my strongest team as some of the players simply couldn't get time off work to play," she said.
While Sian was in Rio for the Championships, she noticed that there was no women's team competing from Chile.
This prompted her to use the four months that she had in the country to spread the word about cricket and to try to develop a national team. She hoped it would give other South American countries, like Argentina, better competition and more regular fixtures.
"I managed to make contact with some of the players who had played previously in Chile and they were very keen to get back into the sport. The drive and passion shown by the girls was amazing, they just needed that extra push from a keen coach," she said.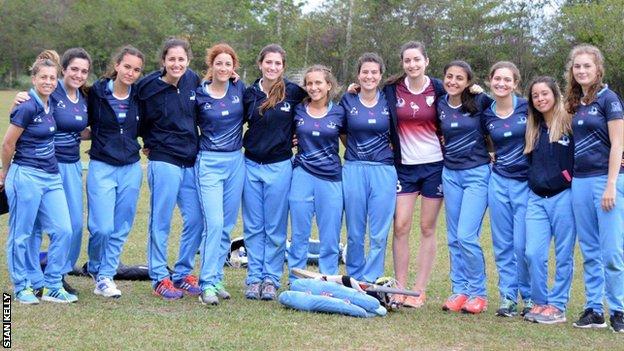 The history of cricket in Argentina
While cricket may not have the same popularity as football in Argentina, it has been played there since 1806 after British immigrants introduced it. The men's international side made their first appearance in 1868 against Uruguay.
However, it took until 2007 for the Argentina women's international side to make their first appearance in the first ever Americas Women's Championship. From then on, the women's national team have played home and away T20 series against Brazil and they continue to play in the men's senior Second Division tournament.
Greatest achievement
Sian had many highlights from her year in Argentina and Chile but, when pushed for her standout moment, she is unequivocal.
"I would say that beating Brazil in Rio was a real high point," she said. "I actually invited the Brazil team back over to Argentina and we subsequently played a series at home and fortunately the Flamingos won. That was really nice and a terrific boost for our team."
While the rivalry may not have drawn in the same 90,000-size crowd that a football match between the same two countries would have attracted, a small crowd of family and friends proved that even in the short time Sian had been there, the profile of women's cricket was being raised.
Sian is now back in Argentina having graduated with a first-class degree from Oxford and is completing a six-month contract as head coach of the women's national team.
She is once again continuing to develop women's cricket and is keen to establish pathways for younger players to advance through.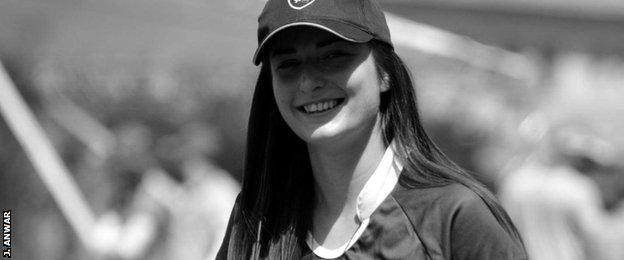 "I would also love to work with an organisation called Cricket Sin Fronteras, translated as 'cricket without borders', which uses cricket to help kids in tough areas of Buenos Aires to keep away from crime," she explained.
The programme was set up in 2009 and run by volunteers who use their passion and knowledge of the game to form a social programme. It aims to reduce discrimination and to prevent violence and addiction on the streets through educational teaching and cricket training.
Sian would also "love the chance to go back to Chile and develop my work there with the girls".
One thing is for sure - this young student from Solihull has already made her mark in a cricketing outpost. Her contagious enthusiasm and energy will undoubtedly help her with her cricketing missionary work in the future.