Shahzaib Hasan: Former Pakistan opener has ban increased to four years
Last updated on .From the section Cricket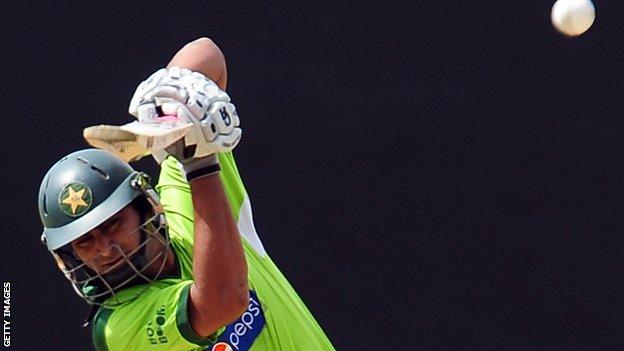 Batsman Shahzaib Hasan has had a one-year ban increased to four following an anti-corruption inquiry into the Pakistan Super League.
Hasan, 28, was originally suspended in February after being found guilty of not disclosing a fixing offer to the Pakistan Cricket Board (PCB).
The PCB appealed to an independent adjudicator that the ban was too lenient and he agreed to increase it.
Shahzaib played three one-day and 10 T20 internationals for Pakistan.
The Karachi Kings opener was one of six players sanctioned in the spot-fixing case which took place after last year's T20 tournament.
Sharjeel Khan, Khalid Latif, Mohammad Irfan, Mohammad Nawaz and Nasir Jamshed were also given bans of varying lengths.